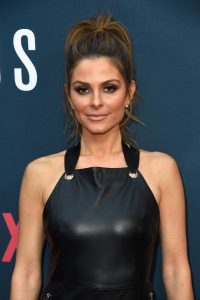 Maria Menounos started her career as a host, first working on Channel One News in 2000. That same year, she landed a correspondent job on Entertainment Tonight, gaining her recognition. Around the same time, she pursued an acting career as well. Her first role was in an episode of Without a Trace. She next guest-starred on One on One. Her first notable role as an actress was as Emily "Jules" Chambers on One Tree Hill where she appeared in a total of 10 episodes.
Afterward, she made her big screen debut in the 2005 film Fantastic Four. She returned to being a correspondent for Access Hollywood, working there from 2005 to 2011. She simultaneously had guest appearances on Scrubs and Knight Rider. She also starred as Jennifer in the 2008 movie Kickin' It Old Skool. She later made a cameo appearance in the film Tropic Thunder.
After Access Hollywood, she went on to appear as one of the hosts on Extra. At the same time, she competed on the reality series Dancing with the Stars. She also had performances in the films Adventures of Serial Buddies and Paranormal Movie. In 2014, she starred on her own reality show Chasing Maria Menounos. Following this, she appeared on E! News as an anchor from 2015 to 2017.
Apart from her clean diet plan, the actress and TV host keeps herself on top shape by exercising. Interestingly, she doesn't follow any specific workout routine. "I don't have any routine that's set because I don't obsess about anything. For me, it's about health and [relieving] stress. So there is nothing set," explained Menounos.
As for her go-to workout, she said it's running. "I'll run about 2 miles. I recently started loving running in this last year and a half. I used to hate it, but now I love it!" she revealed. When she hits the gym, she loves doing floor-based Pilates, lunges, and squats.