Early Career to Critical and Commercial Success
Kirsten Caroline Dunst was born on April 30, 1982 in Point Pleasant, New Jersey, United States to artist Inez and medical services executive Klaus Dunst. She lived in Brick Township, New Jersey until the age of seven, where she attended Ranney School. Her parents separated when she was 11. Shortly after, she moved to Los Angeles with her mother and younger brother. There, she attended Laurel Hall School in North Hollywood.
In 1995, when she was 13, her mother filed for divorce from her father. The following year, she enrolled at Notre Dame High School. In 2000, she graduated from high school and continued pursuing a career in acting, which she had already done at a young age.
Her career initially began when she was just three by appearing in television commercials. As a child fashion model, she was signed with Ford Models and Elite Model Management. At the age of six, she made her film debut with Woody Allen's short film Oedipus Wrecks. Shortly after, she was cast as Tom Hanks' daughter in The Bonfire of the Vanities.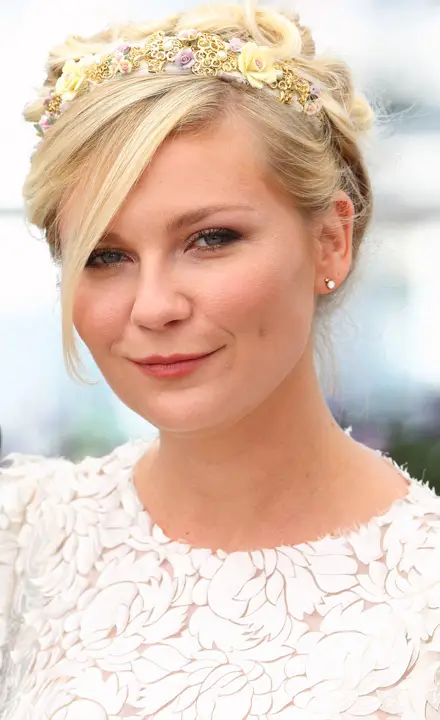 In 1994, at the age of 12, she made her breakthrough as the child vampire Claudia in the film adaptation of Anne Rice's novel Interview with the Vampire. Although the film generally garnered mixed reviews, Dunst's performance was highly noticed. For this, she won the MTV Movie Award for Best Breakthrough Performance and the Saturn Award for Best Young Actress. She also received her first Golden Globe nomination.
Also in 1994, she appeared alongside Winona Ryder and Claire Danes in the film adaptation of the novel Little Women. As the film garnered positive reviews, Dunst, once again gained substantial attention as well. She then went on to star in other prominent movies like Jumanji and lent her voice as Young Anastasia in the animated film Anastasia.
In 1996, she played her first recurring character on television with the medical drama ER. Dunst was then offered the role of Angela in Sam Mendes' 1999 feature American Beauty but turned it down because of the sexual scenes. She also did not want to kiss Kevin Spacey. She instead appeared as Lux Lisbon in Sofia Coppola's The Virgin Suicides.
She achieved another mainstream success in the role of cheerleading captain Torrance Shipman in Bring It On. The movie received positive reviews and went on to become a blockbuster hit as well. Over the next few years, she starred in such features as Deeply, Get Over It, Crazy/Beautiful, The Cat's Meow and Lover's prayer.
In 2002, she played Mary Jane Watson opposite Tobey Maguire in Spider-Man, her most successful film to date. The movie was a box-office success and Dunst herself received good reviews from critics. She reprised her role in the sequels: Spider-Man 2 (2004) and Spider-Man 3 (2007).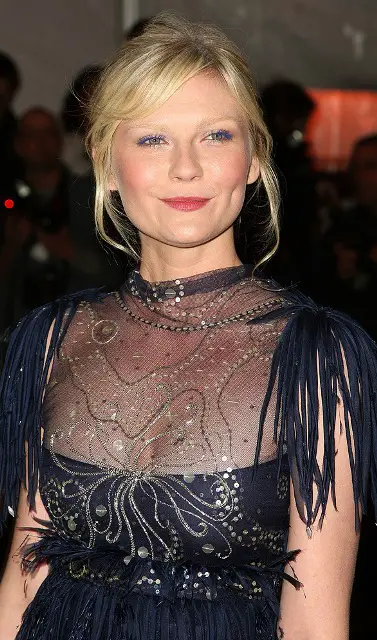 Her other films include Levity, Mona Lisa Smile, Eternal Sunshine of the Spotless Mind, Wimbledon, Elizabethtown, Marie Antoinette, How to Lose Friends and Alienate People and All Good Things. In 2011, she starred in Lars von Trier's Melancholia. Her performance garnered highly positive reviews, winning the Cannes Film Festival Award for Best Actress. She also won the Saturn Award for Best Actress and National Society of Film Critics Award for Best Actress, among others.
Recent Films and Cosmetic Procedures
In 2012, she co-starred with Lizzy Caplan and Isla Fisher in the independent comedy film Bachelorette. She next played the role of Camille Moriarty in the film adaptation of Jack Kerouac's novel On the Road alongside Kristen Stewart and current boyfriend Garrett Hedlund.
For several years, aside from her prominent roles in multiple mainstream films, Dunst was known for her crooked teeth, which gave her a unique kind of smile. Although she had been outspoken about her being a fan of her teeth's crookedness, the Spider-Man actress still gave in to the indulgence of getting it fixed.
According to Beverly Hills cosmetic dentist Laurence Rifkin, the overlapping of a couple of teeth can cause problems. Furthermore, Dr. Laurence Rifkin stated: "The only potential problem I see is that overlapping teeth cause shadows under certain lighting conditions, making some teeth appear much darker than others."
This may be the reason why the 31-year-old actress chose to undergo a dental procedure. Although her most remarkable feature is now gone, Dunst still gives one of the most radiant smiles in Hollywood.