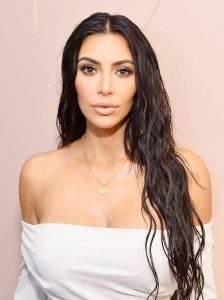 Reality star Kim Kardashian first gained attention as a socialite. In 2007, she became further known after the premiere of the E! reality television series Keeping Up with the Kardashians. The show is currently on its 15th season, becoming one of the longest-running reality shows in the US. It has also since spawned other spin-offs, including Kourtney and Kim Take New York and Kourtney and Khloé Take Miami.
Kardashian has since established a massive following online with tens of millions of followers on Twitter and Instagram. With her popularity, she launched a variety of products carrying her name, such as the mobile game Kim Kardashian: Hollywood. She released multiple clothing lines, as well as the 2015 photo book Selfish. In 2015, she was included in Time magazine's list of 100 most influential people. Other appearances on TV, includes Dancing with the Stars where she was a contestant in 2008.
She also made appearances on America's Next Top Model, Khloé & Lamar, Punk'd, Kourtney and Khloé Take The Hamptons, and Celebrities Undercover. In 2015, she appeared in 5 episodes of the documentary series I Am Cait. She has also ventured into film, debuting in 2008's Disaster Movie. She next starred in the film Deep in the Valley. In the 2010s, she starred in Temptation: Confessions of a Marriage Counselor and made a cameo appearance in Ocean's 8.
The mother of three found it challenging to regain her toned figure but she was able to anyway with the help of her trainer. For her post-baby workout routine, it is reported that she followed "a 4 mile (6.4 kilometer) run, planks, push ups, 1000 jump ropes, and ab exercises." She also credited her trainer for helping her to do "crazy bodybuilding workouts & sprints", which she would start doing at 5 in the morning. Now, Kim K is confident of her body again and has since maintained an active lifestyle.