Career Beginnings and Breakthrough in Coyote Ugly
Piper Lisa Perabo was born on October 31, 1976 in Dallas, Texas, United States to physical therapist Mary Charlotte and Ocean County College's poetry professor George William Perabo. She was raised in Toms River, New Jersey. She's the eldest of three children with two brothers, Noah and Adam.
She attended Toms River High School North, where she graduated in 1994. She later attended Honors Tutorial College at Ohio University and earned a bachelor's degree in theatre in 1998. She was first noticed a year before her university graduation when she went to New York City and accompanied her then-boyfriend to an audition.
She was then spotted by casting director Denise Fitzgerald who asked her to read for a part. Although she was not cast, Fitzgerald made phone calls on her behalf and found her an agent after learning that she wasn't represented yet. This led her to be cast in the 1997 short film Single Spaced.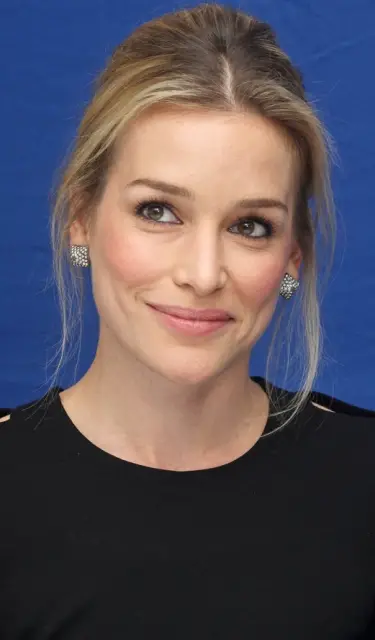 Following her graduation from the university, she starred in another short film called Knuckleface Jones. In 1999, she made her film debut with the independent feature Whiteboyz. The following year, she provided her voice for the supporting role of FBI Agent Karen Sympathy in the animated movie The Adventures of Rocky and Bullwinkle.
Her breakthrough came after being cast as Violet "Jersey" Sanford in the 2000 romantic comedy-drama Coyote Ugly. Despite the movie being panned by critics, it still became a box office success, earning $113,916,474 on a budget of $45 million. For her performance, she won an MTV Movie Award for Best Music Moment for "One Way or Another".
She was also nominated for a Blockbuster Entertainment Award for Favorite Female – Newcomer and for an MTV Movie Award for Breakthrough Female Performance.
Following Coyote Ugly's success, she opted to move away from mainstream movies and instead concentrated on acting in independent features, beginning with the 2001 Canadian film Lost and Delirious. The feature garnered mixed reception but her performance was particularly lauded, with Chicago Tribune's Loren King calling it her "breakout performance". Even the late critic Roger Ebert commended her performance for its sincerity and "wonderful abandon and conviction".
In 2002, she starred as Genevieve Le Plouff in the independent comedy feature Slap Her… She's French. It was released in the US with the new title She Gets What She Wants. She returned to mainstream cinema in 2003 as Nora Baker, the eldest Baker child in the family comedy Cheaper by the Dozen, a role she reprised in the movie's sequel Cheaper by the Dozen 2 in 2005.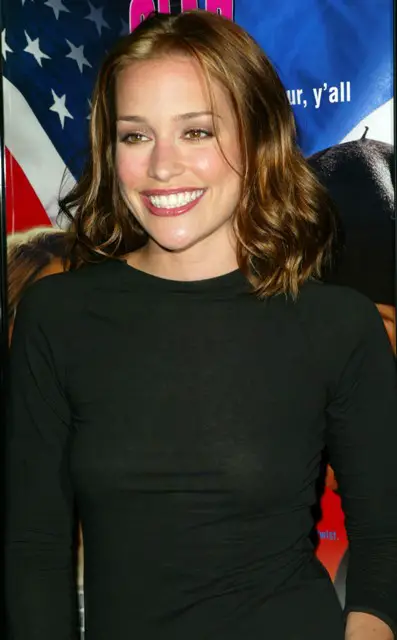 Subsequent Films and Plastic Surgery
During the next few years, she landed supporting roles in such feature films as 10th & Wolf (2006), First Snow (2006), The Prestige (2006) and Because I Said So (2007). She also appeared in the short film In Vivid Detail (2007) and in the television movie The Prince of Motor City (2008).
In 2008, she starred as Rachel in the family comedy film Beverly Hills Chihuahua. The film garnered mixed reception but was a major box office success, grossing $145,824,897 worldwide on a $12 million budget. That same year, she starred opposite late actor Paul Walker in The Lazarus Project. Reviews were mixed and the movie was released on DVD.
She has since appeared in other movies including Sordid Things (2009), Carriers (2009), Ashes (2010), and Looper (2012).
Perabo first stepped into the spotlight as aspiring songwriter-singer Jersey Sanford in 2000's Coyote Ugly. It has been more than a decade since that film was released and now 37-year-old Perabo faces plastic surgery rumors. It has been suggested that the actress has had rhinoplasty before since her "new" nose appears to be sharper at the tip, refining her appearance.
Aside from a nose job, Perabo allegedly underwent another surgery for a breast augmentation. For observers, her bust size seems to have increased and based on recent photos, some people are saying that her breasts look lifted, maybe a result of a breast lift? These claims are highly unfounded and the fact that Perabo hasn't made any remarks on the allegations make it more difficult to reach a conclusion.