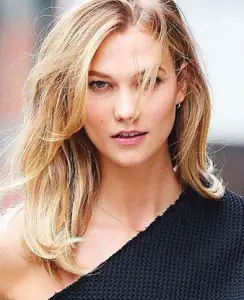 American celebrity Karlie Kloss began her modeling career when she was 14. Her first work was an editorial shoot for Scene Magazine. This led her to be signed with Elite. During her early years, she modeled for Abercrombie Kids. Afterward, she moved to NEXT Model Management, which led her to walk in New York Fashion Week. Her most notable appearance during the event was walking the runway for Marc Jacobs and opening for Carolina Herrera. After New York, she traveled to Milan and Paris to walk in fashion shows.
Since then, she's walked numerous prominent shows and appeared in several ad campaigns. This includes ads for such brands as Jean Paul Gaultier, Donna Karan, Nina Ricci, Chloé, Lacoste, Sportmax, Alexander McQueen, Yves Saint Laurent, Elie Saab, Dolce & Gabbana, and many more. She has also been featured in editorials of prominent international magazines. She went on to venture into television when she appeared as herself in an episode of Gossip Girl. Vogue Paris also named her one of 2000s top 30 models. From 2011-2015, she was a Victoria's Secret Angel. In 2015, she appeared in the music video of Taylor Swift's single "Bad Blood".
The famous model stays on top shape by sticking on a clean diet plan. Her lean and toned figure, however, isn't part of a strict diet. In an interview with StyleCaster, Kloss shared that she doesn't follow a specific diet plan. "Instead, I try to eat as healthy as possible and choose foods that make me feel great. I try to stick to lean proteins and vegetables with healthy snacks in between," said Kloss.
For breakfast, she usually has "an egg white omelette with avocado and Tabasco sauce, paired with a black coffee with almond milk." Her lunch and dinner typically consist of lean meat with salad and vegetables. For her snacks in between meals, she likes eating apples and almonds while her indulgences are mostly dark chocolates.