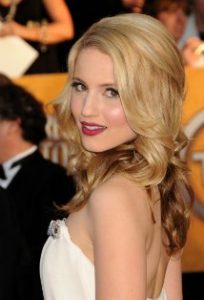 Hollywood celebrity Dianna Agron got her beginnings in 2006. During her initial years, she appeared in some film and landed guest appearances on TV. She had guest roles on CSI: NY and Shark. Her first recurring role was on Veronica Mars. Shortly after she played Debbie Marshall, a recurring character on Heroes. She then got a starring role was on the short comedy series It's a Mall World. Her first significant work on TV came in 2009. This was as Quinn Fabray on Glee. The show was an international success, gaining her stardom as well. Subsequently she played the female lead in the movie I Am Number Four.
The 30-year-old actress makes herself more remarkable with her beauty and charm. Standing at around 5'5, Dianna also makes herself more appealing with her slender figure. Though she has her genes to thank for this, she also credits her healthy lifestyle to giving her a healthy and fit body. Now in her 30s, it becomes crucial for the celebrity to be cautious of her lifestyle. Every unhealthy habit that she does will surely take a toll on her health and general well-being. That's why the actress-singer invests time and energy to really live well with the right nutrition and fitness.
As for her fitness, she surely is active. In an interview, she said: "I love Pilates and a good dance class. I travel with resistance bands or boxing gloves for a quick workout in the hotel room." The actress has two dogs, as well. This means that she's not the one to hit the couch whenever she has free time. She takes her dogs for a walk outside and this serves as a great exercise for her, too. She is also a dancer, so this is also another activity that keeps her fit and healthy.