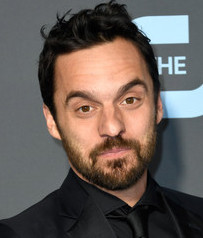 Hollywood actor Jake Johnson debuted in 2007. He first appeared in the show Derek and Simon: The Show. That same year, he had his first movie role in Bunny Whipped. He next made one-time roles in such shows as The Unit, Lie to Me, and FlashForward. He also had performances in the films Redbelt, Paper Heart, Get Him to the Greek, and Ceremony. In 2011, he appeared in the movies No Strings Attached and A Very Harold & Kumar 3D Christmas.
It was also during this period that he got his big break on television, starring as Nick Miller in New Girl. For his role, he earned Critics' Choice Television and Teen Choice nominations. While on the show, Johnson had performances in the films Safety Not Guaranteed, 21 Jump Street, Drinking Buddies, The Pretty One, Neighbors, and Let's Be Cops. In 2015, he starred as Lowery Cruthers in Jurassic World.
He then starred in the film Digging for Fire, which he also co-wrote and produced. He went on to star in the movies Mike and Dave Need Wedding Dates, Win It All, Smurfs: The Lost Village, The Mummy, and Tag. He'll reprise his role as Lowery in the Jurassic World 2021 sequel Jurassic World: Dominion. On TV, he started starring as Grey McConnell in the crime drama series Stumptown in 2019.
Jake Johnson keeps his fitness regimen simple. "I'm not a guy who ever needs to be seen in his underwear in a photo shoot, I just need to make sure that if someone bumps into me, I don't fall over. That's my Men's Fitness goal," said the actor. "Everybody just wants to lose weight, trim down, and tone. That's not my style. I like to eat a lot, drink a lot, and lift weights." Cardio is also important to him to keep his body strong. That's why he runs on his treadmill for a couple of hours everyday.