Early Career and Breakthrough in Traffic
Erika Jane Christensen was born on August 19, 1982 in Seattle, Washington to construction manager Kathy and insurance worker/human-resources executive Steven Christensen. She has an older half-brother, Nick, and two younger twin brothers, Dane and Brando.
She grew up in Los Angeles, California and was raised by her parents to be a Scientologist. She was homeschooled and began her career in the entertainment industry by appearing in television commercials for McDonald's. In 1997, she made her first television appearance in an episode of the series Nothing Sacred.
That same year, she made her film debut with Leave It to Beaver, a remake of the sitcom of the same name. She then landed guest spots in such TV shows as The Practice, Frasier and 3rd Rock from the Sun. In 1999, she played a recurring role in the TV series Thanks.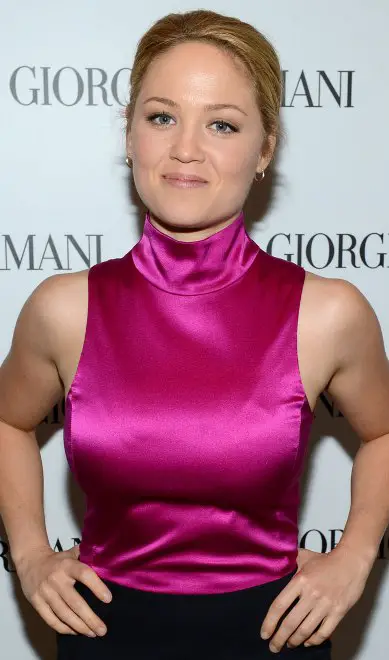 Later in 1999, she appeared as Katelyn Sands in the Disney Channel Original Movie Can of Worms. The following year, she gained substantial recognition for her portrayal of Caroline Wakefield in the Oscar-award-winning feature Traffic.
Her performance as a drug-addicted teen won her acclaim as well, for which she received the MTV Movie Award for Female Breakthrough Performance and the Young Hollywood Award for Female Standout Performance.
She also earned the Screen Actors Guild Awards for Outstanding Performance by a Cast Ensemble, which she shared with her co-stars Michael Douglas, Benicio del Toro, Catherine Zeta-Jones, Don Cheadle and James Brolin.
She then made guest appearances in the TV shows Time of Your Life, Movie Stars, The Pretender and FreakyLinks. In 2002, she starred opposite Busy Philipps in the independent movie Home Room. Reviews for the film were mixed.
She next starred as the villainous Madison Bell in the teen erotic thriller Swimfan, alongside Jesse Bradford and Shiri Appleby. The film was poorly received but managed to become a moderate box office success, earning over $30 million, exceeding its $10 million budget.
Her last film in 2002 was the comedy film The Banger Sisters, co-starring Goldie Hawn, Susan Sarandon and Geoffrey Rush. She was then cast as Cate in the made-for-television film Wuthering Heights and landed the part of Anna Ross in the teen heist film The Perfect Score, alongside Chris Evans, Bryan Greenberg and Scarlett Johansson. Perfect Score was panned by critics and failed to generate impressive ticket sales at the box office.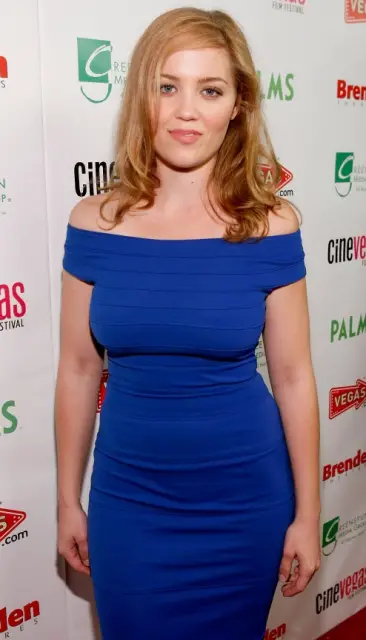 Subsequent Projects and Plastic Surgery
During the mid 2000s, she starred in the motion pictures Riding the Bullet (2004), The Upside of Anger (2005) and The Sisters (2005). It was also in 2005 that she landed a supporting role in the thriller film Flightplan, starring Jodie Foster. Reception for the movie was mixed but it proved to be a box office success, earning over $200 million worldwide on a $50 million budget.
She then returned to the small screen in 2006 with her recurring role of Mary Alice 'Mae' Edwards in the television series Six Degrees and appeared in the 2007 films Gardener of Eden and How to Rob a Bank. During the next few years, she played guest roles in the TV programs Law & Order: Special Victims Unit, Lie to Me, and Mercy.
During the late 2000s, she appeared as Claire in Veronika Decides to Die (2009) and played the role of Elise Landry in The Tortured (2010). As of 2010, she plays the role of Julia Braverman-Graham in comedy-drama series Parenthood.
Since her critically acclaimed performance in Traffic, Christensen has received some attention for the way she has looked over the years. There were rumors of a nose job but such claims were unjustified as though her nose's size could indicate a rhinoplasty, its irregular shape suggests otherwise.
Rumors of a breast augmentation also circulated but her fans argued that the actress' large breasts are all natural and that there were no breast implants involved. However, plastic surgeon Dr. Sherrell J. Aston is concerned. As the Parenthood star ages, her breasts will naturally sag that she may want to consider a breast lift in the future. We'll have to see what Christensen will do with the doctor's advice some time in the feature as the actress is just 31.