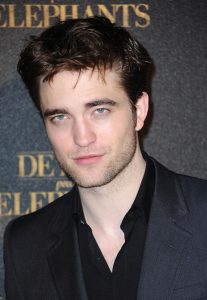 Robert Pattinson is an English actor. He's also a model, musician, and producer. He began his professional career with a role in a television movie. After this, he got the role of Cedric Diggory in Harry Potter and the Goblet of Fire, making a cameo in the sequel Harry Potter and the Order of the Phoenix. During this time, he also appeared in two more television films. His international breakthrough, however, was as Edward Cullen in Twilight. The massive success of the movie spawned more sequels – The Twilight Saga: New Moon, The Twilight Saga: Eclipse, The Twilight Saga: Breaking Dawn – Part 1 and The Twilight Saga: Breaking Dawn – Part 2. With all these, Robert established his fame in Hollywood. His recent films are Maps to the Stars, Queen of the Desert, and Life.
The actor, unlike others, has an average body. He may even appear slender in some films. His long frame emphasizes this even more. But the Twilight actor still is healthy and he looks lean, too. Aside from doing exercises to stay in shape, the hottie star tries his best to eat nutritious food most of the time. In the morning, Robert typically has corns and fruits. He's not into heavy meals, especially in the morning. Before lunch or for his snack, he eats two slices of brown bread and a glass of fruit juice.
Interestingly, the actor doesn't like to skip meals. For lunch, he goes heavier with boiled chicken and fish for proteins. Most of the time, he avoids eating spicy and processed foods. For dinner, he typically has chicken with few slices of bread along with boiled eggs. Because he also eats in-between meals to avoid getting more more often, he's also fond of having boiled eggs with a glass of warm milk along with brown bread.