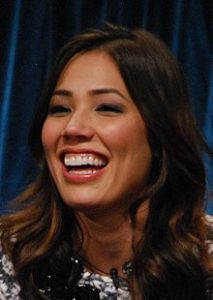 Hollywood star Michaela Conlin had her career beginnings in the early 2000s. She first debuted in the 2001 film Love the Hard Way. That same year, she also had her first television role in an episode of Law & Order. She next appeared in an episode of The Division.
After this, she had roles in the films Pipe Dream and Garmento, as well as starred as Maggie in the short-lived series MDs. She next appeared in the television shows JAG and The D.A. Conlin got her breakthrough on the small screen after getting the part of Angela Montenegro in the Fox series Bones. She was part of the show's main cast from 2005 to 2017, which lasted 12 seasons.
While part of the regular cast, Conlin also had performances in the films Open Window, Enchanted, The Lincoln Lawyer, Baby, Baby, Baby, and The Disappointments Room. She also guest-starred in Casual. After Bones, the actress played a role in one episode of Here and Now. She went on to play recurring character Sarah Nguyen in Paramount's Yellowstone. This year, she starred in the feature film Bad Trip.
Standing at 5'8, Michaela Conlin had posture problems related to her height. Thanks to her active lifestyle and her workout routine, she was able to fix that. Deciding to work with a trainer, she's begun to appreciate her height and flaunt it, not the other way around. Her trainer, an expert in Pilates, got her to start doing an exercise band move called "Paint the Fence".
This is supposed to help strengthen her arms and back. It worked and she's since felt good about her figure and posture. "Working the muscles in my back has improved my posture tremendously!," said the actress. "Juliet really helped me to strengthen not only my arms and shoulders but also all of the muscles in my back."