Early Career in Canada and Move to Hollywood
Elisha Ann Cuthbert was born on November 30, 1982 in Calgary, Alberta, Canada to housewife Patricia and automotive design engineer Kevin. She was raised in Greenfield Park, Quebec. She attended and graduated from Centennial Regional High School in 2000.
Her career initially began as a model at the age of nine by modelling children's clothing. She also became a foot model. In 1997, she co-hosted Popular Mechanics for Kids until 2000. Her reporting caught the attention of then-first lady Hillary Clinton who invited her to the White House.
This was followed by landing the role of Megan in Are You Afraid of the Dark?, playing the role from 1999 to 2000. Her first film appearance was in the family drama Dancing on the Moon, followed by Mail to the Chief and Nico the Unicorn.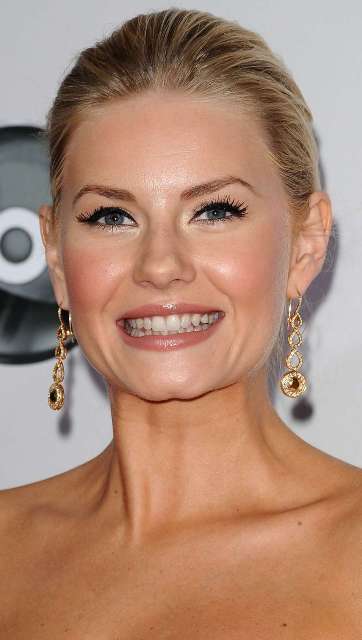 In 1998, she played the role of Nicole Stone in the Canadian thriller Airspeed. During the next few years, she appeared in other Canadian movies such as Believe (1999), Time at the Top (1999) and Who Gets the House? (2000). In 2001, she played Katlin Palmerson in the TV film Lucky Girl, for which she was awarded a Gemini Award.
Shortly after, she moved to Los Angeles where she secured a part in the popular television series 24. In the show, she played Kim Bauer, the daughter of federal agent Jack Bauer played by Keifer Sutherland. For her role as Kim, she was nominated for a Teen Choice Awards for Choice TV Female Breakout Star.
She then started her Hollywood film career with small roles in the films Love Actually (2003) and Old School (2003). In 2004, she played her first lead role in The Girl Next Door opposite Emile Hirsch. Reception for the movie was mixed with the late critic Roger Ebert describing it as a "nasty piece of business".
It became a moderate box office success, earning over $30 million on a $25 million budget. Cuthbert was nominated for an MTV Movie Award for Best Female Breakthrough Performance and for Best Kiss, which she shared with co-star Emile Hirsh.
She next starred in the horror film House of Wax, alongside Chad Michael Murray, Brian Van Holt, Paris Hilton, Jared Padalecki and Jon Abrahams. The film generally garnered negative reviews from critics but managed to succeed at the box office, earning over $70 million on a $40 million budget.
In 2006, she played the role of Nina Deer in the independent drama-thriller film The Quiet opposite Camilla Belle. It premiered at the Toronto International Film Festival and was not well received by critics. The following year, she starred in the horror thriller feature Captivity, which received negative reviews.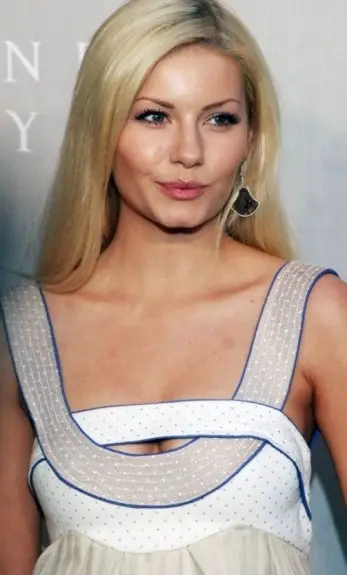 Subsequent Projects and Plastic Surgery Rumors
Later in 2007, she appeared in the drama film He Was a Quiet Man. The movie generally received favorable reviews. In 2008, she landed the role of Jordan Roark in My Sassy Girl, an American remake of a Korean film.
Also in 2008, she starred in the Canadian miniseries Guns and appeared in the family comedy film The Six Wives of Henry Lefay, co-starring Tim Allen. She stars in Courteney Cox's upcoming movie Hello I Must Be Going, co-starring Olivia Thirlby, Seann William Scott and Kate Walsh.
In addition, she became known as Maxine Denver in the TV series The Forgotten and played Alex Kerkovich in the sitcom Happy Endings. She has also been featured in the music video for Weezer's "Perfect Situation" and Paris Hilton's "Nothing in This World".
Cuthbert immediately faced plastic surgery rumors upon achieving fame on television and film. Known for her girl-next-door charm, some observers claimed that her beauty is not so natural. Before and after photos of her face surfaced online, sparking speculations of a nose job, a lip augmentation and a chin implant.
Cuthbert's original nose was not so refined as it is now, especially at the tip where it was clear how wide it was before. Her chin's shape has transformed radically, giving her a more angular face and her lips have also become thinner. The changes, if ever she had cosmetic procedures, definitely suited her face, enhancing her facial features.