Early Career and Mainstream Recognition
Denise Lee Richards was born on February 17, 1971 in Downers Grove, Illinois to telephone engineer Irv Richards and coffee shop owner Joni Lee. She has one sister, Michelle. At age 15, she appeared in Double's music video for the song "The Captain of Her Heart". In 1989, she graduated from El Camino High School in Oceanside, California.
In 1991, she made her first television appearance in an episode of the series Married… with Children. This was followed by more minor appearances in a variety of television programs, including Saved by the Bell, Doogie Howser, M.D., and Beverly Hills, 90210.
Her first film appearance was as Cindy in the 1993 crime-comedy film Loaded Weapon 1. The following year, she starred in her first-starring role as Tammy in the low-budget movie Tammy and the T-Rex. During the next few years, she landed guest spots in such TV shows as Seinfeld, Lois and Clark and appeared in the TV movies 919 Fifth Avenue, In the Blink of an Eye and Pier 66.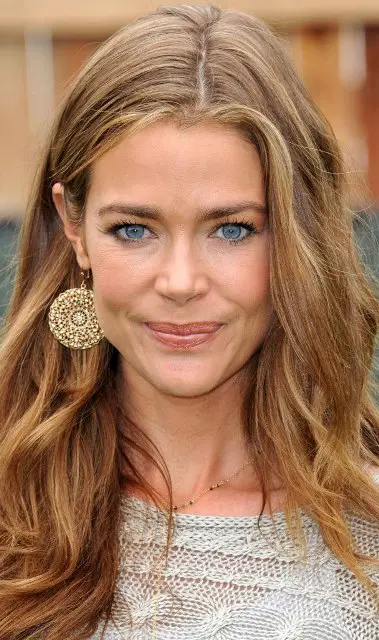 In 1996, she landed a three-episode appearance in Melrose Place. The following year, she played her first starring role in a wide theatrical release as Carmen Ibanez in Starship Troopers. Reception for the movie was mixed to positive and it became a moderate box office success, earning over $121 million on a $105 million budget.
For her role, she was nominated for a Blockbuster Entertainment Award for Favourite Female Newcomer. She was then cast as Kelly Lanier Van Ryan in 1998's Wild Things. It garnered mixed to positive reviews from critics and was a commercial success, grossing over $55 million on a $20 million budget.
She then gained mainstream fame after landing the role of nuclear physicist Dr. Christmas Jones in the James Bond movie The World Is Not Enough. Reception for the film was mixed but it was a blockbuster hit, grossing over $360 million on a $135 million budget.
Following the success of The World Is Not Enough, she starred as Rebecca 'Becky' Ann Leeman in Drop Dead Gorgeous. Though it garnered mixed to negative reviews and was a commercial flop during its release, it has since gained a cult following. In the late 1990s to early 2000s, she appeared in such motion pictures as Tail Lights Fade, Good Advice, Valentine, Empire, Undercover Brother, You Stupid Man and The Third Wheel.
In 2003, she appeared as Annie Logan in Scary Movie 3 and played the role of Carla in Love Actually. During this period, she made a two-episode guest appearance in the comedy series Two and a Half Men. In 2005, she portrayed Jolene Butler in the television series Sex, Love & Secrets, but it was cancelled after airing four episodes.
During the mid to late 2000s, she went on to star in such feature films as Edmond (2005), Blonde and Blonder (2008), Jolene (2008), Deep in the Valley (2009), and Finding Bliss (2010). She also appeared in the 2009 Bollywood film Kambakkht Ishq. From 2008 to 2009, she appeared in her own reality television show Denise Richards: It's Complicated.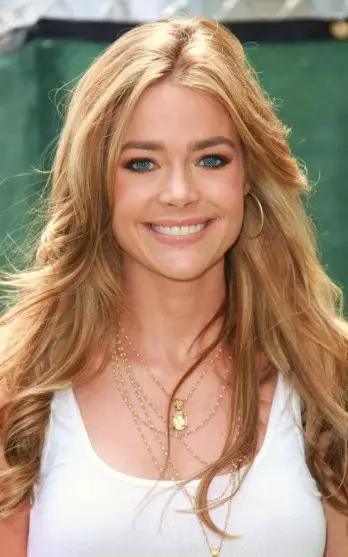 Subsequent Appearances and Plastic Surgery
During this time, she also competed in Dancing with the Stars although she got eliminated in its third week. From 2010 to 2011, she was a cast member in the comedy series Blue Mountain State. Also in 2011, she starred in the independent feature Cougars, Inc..
The following year, she landed the part of Kate Needleman in the comedy film Madea's Witness Protection. The movie received negative reception but managed to become a box office success, earning over $65 million on a $20 million budget. Since 2013, she stars as Karen Desai in the television series Twisted.
The 43-year-old actress has been vocal about the cosmetic procedures she has undergone, or at least vocal about some of of them. Richards first admitted that she went under the knife for a boob job when she was just 19.
That doesn't end there because she underwent another breast augmentation procedure, in which the doctor mistakenly assumed she wanted super large breasts being an actress that instead of having implants that compliment her body, she was instead transformed into a cup D.
The result was disastrous that she opted to undergo another surgery to fix the horrendous result of the second procedure. Finally, the third cosmetic operation became successful as the size of the implants matched her body frame and Richards couldn't be happier that it went right at last.
When asked about her several plastic surgery encounters, she said: "At 19 when I first got my breasts done, I wish that I was confident enough with my body to not have had surgery. That is something that I really want to encourage in my daughters, to embrace their healthy body and have confidence. I actually feel more confident in my skin now than in my 20's. Being confident is one of the sexiest qualities a woman can exude."