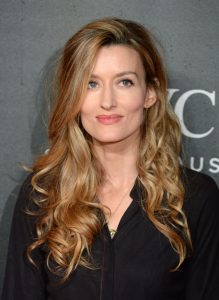 Actress Natascha McElhone first debuted in 2 episodes of The Ruth Rendell Mysteries in 1990. She next landed guest roles in various television shows, including 2 episode parts in Cold Lazarus and Karaoke. In 1996, she had her big screen debut portraying Françoise Gilot in the feature film Surviving Picasso. She next had roles in the movies The Devil's Own and Mrs Dalloway. Her first notable role was as Young Clarissa Dalloway in the Hollywood film The Truman Show.
At the same time, she had roles in the movies What Rats Won't Do and Ronin. At the beginning of the 2000s, she landed parts in the films Love's Labour's Lost, Contaminated Man, Laurel Canyon, FeardotCom, Killing Me Softly, City of Ghosts, Solaris, and Ladies in Lavender. McElhone became more active on US television with roles in the miniseries Revelations and The Company. Her breakout role, however, was as Karen in the Showtime series Californication, which she starred in from 2007 to 2014.
Simultaneously, she had performances in the movies The Secret of Moonacre, Blessed, The Kid, The Sea, and Believe. She then played Lady Capulet in 2013's Romeo and Juliet. Her latest movie roles were in the 2016's Mr. Church and London Town. From 2016 to 2017, she played First Lady Alex Kirkman in Designated Survivor. She next starred as Laz Ingram in the short-lived series The First.
In an interview to talk about her role in Designated Survivor, the British actress said she doesn't diet nor does she follow a workout routine to keep her body in top shape. She stays slender by just doing the basics as far as physical activity is concerned — she runs errands, walks a lot, and just keep herself busy physically with motherhood and work. It seems to be working well for her considering how fit she looks despite nearing her 50s.