Katrina Bowden is sexy and a beauty without plastic surgery
Esquire magazine's 2011 sexiest woman alive, Katrina Bowden, was born on September 19, 1988. Rising to stardom for her portrayal of Cerie in the award-winning comedy series 30 Rock, she certainly has people's admiration for her comedic talent and beauty. However, her victory as the sexiest woman alive back in 2011 made viewers and readers wonder if the actress has had any cosmetic help to attain her fabulous looks.
It's because many of Bowden's top competitors for the title have had something done. Could she have gone with the flow as well? Reports say the actress was able to secure the title without plastic surgery. This made her somehow an unusual choice for Esquire compared with its previous several top picks, which is a breath of fresh air, deviating from the usual magazine favorites such as Megan Fox and Brooklyn Decker.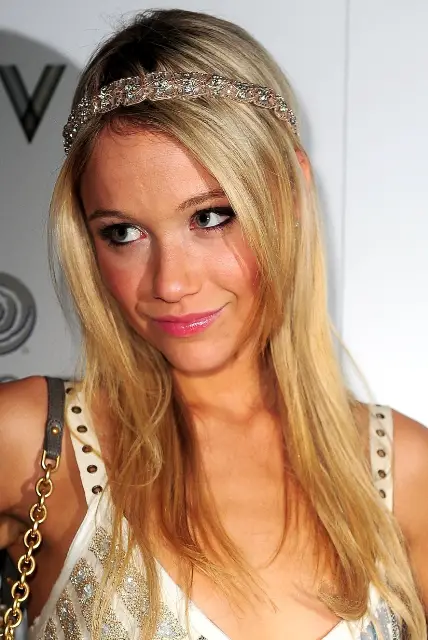 Observers believe that if she has ever gotten some cosmetic remedies, it would just be minimal Botox for a smoother forehead. Miami plastic surgeon Dr. Michael Salzhauer seems to agree, saying: "It does not appear that Katrina Bowden has had cosmetic surgery. She has a very natural look to her face, breasts and body. She may use Botox to her forehead to give her that beautifully smooth look."
Making her television debut in 2006 in an episode of Law & Order: Special Victims Unit, followed by a two-episode role in the soap opera One Life to Live, she now is a television staple with the amount of interest and attention she gets from the media and viewers, thanks to her role as Cerie in 30 Rock, which she also began playing in 2006.
Her victory on Esquire also proved one thing: plastic surgery is not needed to be appreciated (particularly by men). No wonder Bowden doesn't feel much pressure in trying to look great. She already has the innate and genuine confidence about herself that no enhancements can give. In an interview for OK Magazine, the actress shared her thoughts on plastic surgery.
She said: "I don't think there is much pressure. Everyone wants to look good. I don't feel like there's pressure, but everybody wants to look their best. I don't personally ever feel pressure to get cosmetic surgery. I think it's personal choice." Thus, her personal choice is to stay the way she is and people like that.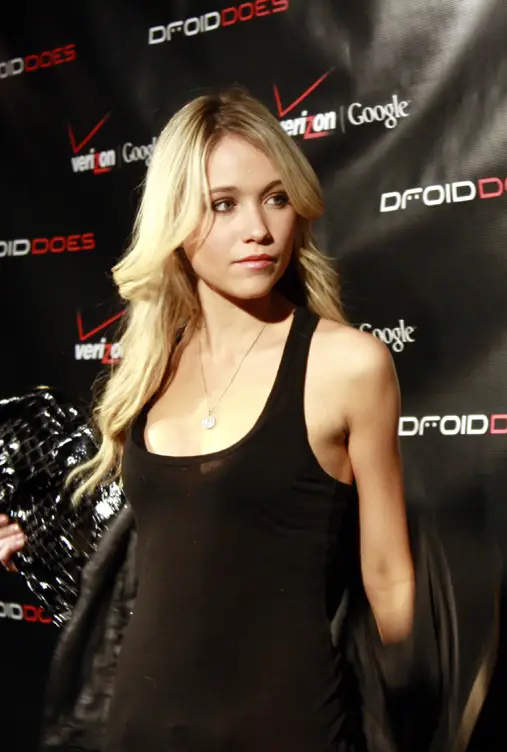 Other Television Roles and Feature Films
During her time with 30 Rock (2006-2013), she has also made appearances on various TV programs, including Psych, Ugly Betty, Nick Swardson's Pretend Time, CollegeHumor Originals and New Girl. In the late 2000s, she has appeared in such movies as Sex Drive, Ratko: The Dictator's Son, and The Shortcut.
In 2010, she starred in the Canadian comedy horror film Tucker & Dale vs. Evil, which mostly received positive reviews from critics. Two years later, she was cast as Mia, Chris Klein's girlfriend in 2012's American Reunion, the fourth installment in the American Pie theatrical series.
American Reunion received mixed reviews from critics but proved to be a huge commercial success, earning more than $234 million on a $50 million budget. That same year, she also starred in Piranha 3DD, which became a moderate financial success, and Hold Your Breath.
In 2013, she starred in Movie 43, Nurse 3D and Scary Movie 5, all of which were box office successes. She has recently appeared in the 2014 movie Hard Sell and will star in the upcoming feature The Last Film Festival. She will also play the role of Fortune in the upcoming television series Public Morals, which is set to premiere in 2015.
In addition to her film and television roles, Bowden has also appeared in some music videos, including the songs Dance, Dance by Fall Out Boy (2005), Good Day by Jewel (2006), After Hours by We Are Scientists (2008) and Miss Jackson by Panic! at the Disco (2013).