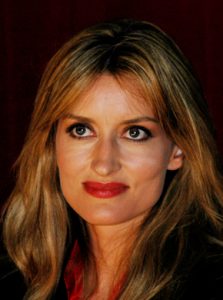 British actress Natascha McElhone had her beginnings in the early 1990s. During her early years, she appeared in such shows as The Ruth Rendell Mysteries, Bergerac, Karaoke, and Cold Lazarus. Meanwhile, she made her cinematic debut as Françoise Gilot in the movie Surviving Picasso. Her first significant film role was as Lauren Garland in the film The Truman Show. That same time, she also starred in the film Ronin starring Robert De Niro. She continued her prolific career in the 2000s. During this period, she had roles in the movies Contaminated Man, Laurel Canyon, Killing Me Softly, Solaris, Big Nothing, and The Secret of Moonacre.
She also portrayed Mary Boleyn in the TV film The Other Boleyn Girl. She rose to fame in Hollywood for her role as Karen in the Showtime series Californication. She played the said role from 2007 to 2014. While on the show, she had notable roles in the movies Blessed, The Kid, The Sea, and Romeo and Juliet. Following Californication's finale, she starred in the miniseries Saints & Strangers. She later starred as First Lady Alex Kirkman in the ABC series Designated Survivor. She will star opposite Sean Penn in the upcoming series The First. Meanwhile, on the big screen, her latest performances were in Mr. Church and London Town.
The 48-year-old actress manages to maintain her slender figure all these years. She has remained in top shape and even aging doesn't seem to affect her slender physique. What's her secret in staying svelte after all these years? The film and television actress said that she doesn't follow any particular diet. She also claims that she doesn't even watch her diet at all. According to her, she eats whatever she wants and doesn't really deprive herself of anything she likes. She indulges in anything she wants to eat. The only thing she does is eat in moderation.