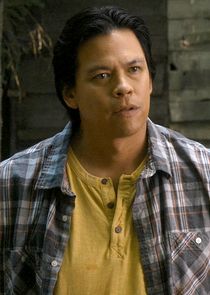 Native American actor Chaske Spencer had his career start in the early 2000s. He made his film debut in 2002's Skins, followed by the movie Dreamkeeper. His first role in a mainstream film was as Sam Uley in The Twilight Saga: New Moon. He has since reprised his role in the sequels The Twilight Saga: Eclipse, The Twilight Saga: Breaking Dawn – Part 1, and The Twilight Saga: Breaking Dawn – Part 2. Following this, he appeared in the movies Winter in the Blood and Desert Cathedral. He then played Deputy Billy Raven in the Cinemax series Banshee. His latest films are Walking Out and Woman Walks Ahead. As of 2017, he plays Chayton Dockery in the Amazon series Sneaky Pete.
For his role as one of the werewolves in The Twilight Saga, the actor had to undergo physical training in order to prepare himself physically. Of course, it wasn't just about his physique that needed some work. He knew he also needed to work on his strength and agility in order to play action-oriented scenes more effectively. For this reason, he engaged in a more rigorous workout routine alongside the rest of the cast of the film series. In an interview, the actor talked about the training that he put himself through in order to make a notable transformation in his body.
He said: We'd work out for an hour and a half, and sometimes me and another cast member would go back to the gym and work out twice a day. It's all about the diet and hitting the gym." His workout regimen was also focused on "circuit training and lots of muscle confusion". In addition, Chaske credited his ripped physique for his protein shake drinking habit, consuming 3-4 per day alongside balanced meals. His regular workout routine also involves lots of vigorous physical activity to maintain his form.