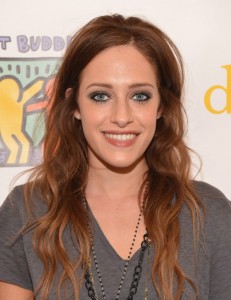 American actress Carly Chaikin began her career in 2009 with a role in an indie movie. She was around 18 at the time. She then came to recognition the following year after playing Miley Cyrus' nemesis in the romantic drama, the Nicholas Sparks movie adaptation of The Last Song. It wasn't a big success like The Notebook or Dear John, but it gave her the introduction she needed. Then in 2011, she starred in a movie and started playing a main role in the comedy-drama series Suburgatory, which aired on TV for three seasons. This gave Carly sufficient attention. Simultaneously, she acted in a few low-budget features, wanting to sharpen her acting chops. Further success came recently in 2015 after she began playing a starring role in the much acclaimed television series Mr. Robot. Her fierce and hacker-ish portrayal of Darlene on the show surely garnered her more fans worldwide. She also acted in one indie movie in 2015.
Standing at 5'5, the 25-year-old actress has a promising road ahead of her. Starring in a popular and critically well-received show pretty much increases this possibility. Aside from her great talents, Carly is also known for her strong physical features making her more remarkable in her performances. Plus, she has a slender figure that gives her a modelesque presence. Being young, Carly doesn't follow any special dietary regimen, at least not yet. She just eats simply and healthy as much as she can.
Being away from home surely brings the temptation of fast food, but the young star knows her limits. She always strives to bring nutrients into her body at most times. She has lean protein like fish and chicken and balances this out with vegetables. She also finds fruits perfect for her on-the-go lifestyle, so she always has a bite of apples, peaches, grapefruits, and many others. Fruits as snacks are not only stomach-filling, they're also super healthy and good for the skin. She occasionally digs in to her cravings like pizza, burger, fries, and cupcakes as long as she practices moderation.