Career Beginnings and Eventual Recognition
Jennifer Leann Carpenter was born on December 7, 1979 in Louisville, Kentucky to Catherine and Robert Carpenter. She studied at the Raphael the Archangel, and then later at the Sacred Heart Academy. She first trained in acting at the Walden Theatre Conservatory program and later at New York City's Juilliard School.
In 2001, she made her screen debut in the low-budget film People Are Dead, playing a minor role. The following year, just before her graduation, she was cast in the Broadway revival of Arthur Miller's The Crucible. She next appeared as a minor role in Ash Tuesday and D.E.B.S.
She was then cast as Lisa in the comedy film White Chicks, starring alongside Shawn Wayans, Marlon Wayans and Busy Philipps. Despite the movie's poor critical reception, it still became a financial success, grossing over $113 million on a $37 million budget.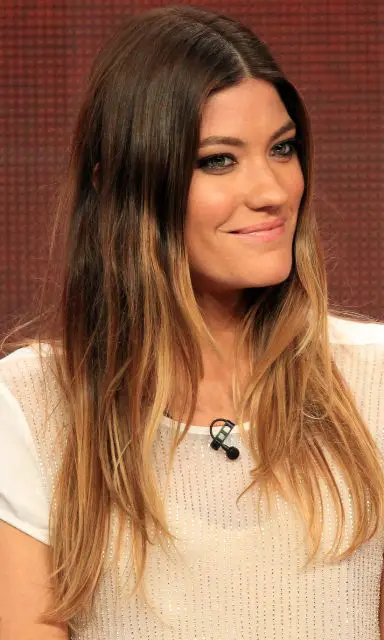 After White Chicks, she starred in such low-budget movies as Last Days of America and Grayson Arms. Later in 2005, she portrayed Emily Rose in the horror film The Exorcism of Emily Rose. The movie received mixed to positive reviews from critics and became a box office success, earning over $144 million on a $19 million budget.
Carpenter's performance in the film was also acclaimed. Paul Arendt from BBC said that "the flashback story… is high-octane schlock that occasionally works your nerves, thanks to a committed performance from Jennifer Carpenter".
Her "demonic" bodily contortions in the film, which were often achieved without the help of visual effects were highly lauded, winning her an MTV Movie Award for Best Frightened Performance. She was also nominated for an MTV Movie Award for Best Breakthrough Performance and a Saturn Award for Best Supporting Actress.
After the critical and financial success of The Exorcism of Emily Rose, she appeared in the made-for-television movie Queen B. It was also during this period that she landed the role of Debra Morgan in the television series Dexter. Her performance in the show received positive reviews, for which she won a Saturn Award for Best Supporting Actress on Television.
She also received numerous nominations for her portrayal of Debra, including a Critics' Choice Television Award for Best Drama Supporting Actress, a Golden Nymph Award for Outstanding Actress in a Drama Series, and a Prism Award for Female Performance in a Drama Series.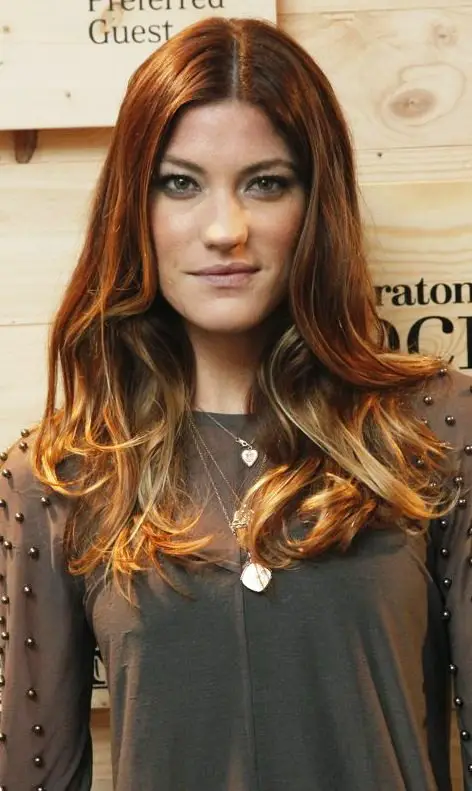 Subsequent Projects and Plastic Surgery
While working on Dexter, she also starred in a number of feature films, beginning with 2006's The Dog Problem. The movie premiered at the Toronto Film Festival. The following year, she appeared as Sam in Battle in Seattle, the directorial debut of actor Stuart Townsend.
It premiered at the Seattle International Film Festival where it received mixed reviews from critics. She next starred in 2008's science fiction horror film Quarantine. It received mixed reviews from critics and became a moderate success at the box office, earning over $41 million on a $12 million budget.
Her next film came two years later with 2010's Faster, starring alongside Dwayne Johnson and Billy Bob Thornton. Reception for the movie was mixed but was a moderate financial success with its worldwide earnings of over $52 million on a $24 million budget.
In 2011, she starred as Trudy in the action thriller Seeking Justice, co-starring Nicolas Cage, January Jones and Guy Pearce. The movie received negative reviews and failed to bring back its $30 million budget with its worldwide earnings of only over $12 million.
The 34-year-old actress faced rumors of plastic surgery after observers noticed that her present nose looks different than it did years ago. Though rumors about her are not as strong and persistent as other celebrities, her case is still worth the check.
Her original nose was said to have a wider and a bigger tip but it has been reported that her nose now has been reshaped and refined, giving her a more pointed tip and well-defined nasal bridge. Fans and critics alike commended the subtlety of the procedure she has undergone as her nose still looks natural and suits her face well.