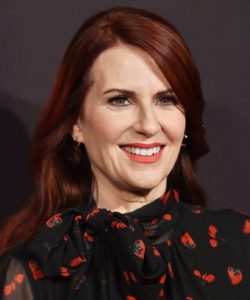 It was in 1981 that actress Megan Mullally got her start, debuting on the TV film The Children Nobody Wanted. Her first notable role on television was as Molly Brewer Ross the sitcom The Ellen Burstyn Show. Meanwhile, she had her first film appearance in 1983's Risky Business. She went on to appear in the movies About Last Night… and Last Resort. During the '90s, she became more successful on television, playing Susan on My Life and Times and Becky Jo on Rachel Gunn, R.N. It was, however, her role as Karen Walker on Will & Grace that cemented her fame on the small screen. She played the said role from 1998 to 2006.
Following this, she hosted her own show — The Megan Mullally Show from 2006 to 2007. She next starred on the show Childrens Hospital as Chief. She later played Rosemary on In the Motherhood, Tammy Swanson II on Parks and Recreation, Lydia Dunfree on Party Down, Veronica Mann on Breaking In, and Anita on Axe Cop. In 2015, she played Leanne on the miniseries You, Me and the Apocalypse. As of 2017, she reprised her role as Karen Walker on the continuation of Will & Grace. This recently earned her a Primetime Emmy nomination for Outstanding Supporting Actress – Comedy Series.
The actress and comedian not only eats a balanced diet, but she also exercises to keep her figure fit and healthy. "I eat all organic food and don't drink caffeine. I rarely drink; no drugs. Also, I do deep breathing and meditate every day," the actress said in an interview. "You do need to stay in shape. Pilates is the exercise I really like. You don't feel like you're really doing anything – just laying there." It also greatly helps that she's a naturally active person who likes getting her daily dose of cardio by doing all kinds of activities.