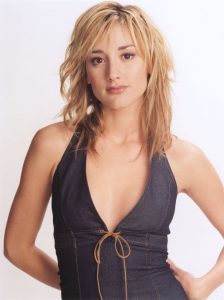 It was in 1996 that Hollywood star Bree Turner got her start as an actress, playing a small role in the film Dunston Checks In. Her first credited role on the big screen was in Deuce Bigalow: Male Gigolo. At the same time, she got her first starring role on television, playing Tina in Undressed. She next appeared as Brenda in 4 episodes of Moesha. Also in the 2000s, she had roles in the films The Wedding Planner, Sorority Boys, Bring It On Again, and Just My Luck.
She also starred in the short-lived series Good Girls Don't… She later appeared in the movies Firehouse Dog, The Year of Getting to Know Us, Green Flash, and The Ugly Truth. In the 2010s, she had roles in the films Dancing Ninja, Take Me Home, Smashed, Jewtopia, and Life's a Beach. She also became known for her role as Rosalee Calvert in the NBC series Grimm. She was on the show from 2012 to 2017, gaining her wider recognition.
Aside from eating healthily, the actress maintains her fit body by sticking to an active lifestyle. As she was growing up, following healthy habits was something that was part of her life. Prior to acting, she was a dancer. Now that she's more acting, she admitted it was a challenge to find a physical activity that she could fit into her daily lifestyle. "Now that I'm not dancing anymore, it's actually weird to have to fit physical activity into my life," she said.
As for her daily workout, the actress said she loves running around her neighborhood for 30-45 minutes. She's also into Pilates and Bar Method. However, it's been a struggle for her to find time to actually go to these classes with her being a full-time actress and a mom of two. She still does though whenever an opportunity presents itself.