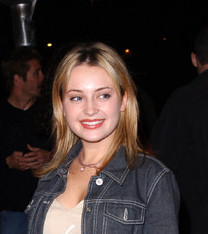 Actress Monica Keena first debuted portraying the title character in 1994 TV movie A Promise Kept: The Oksana Baiul Story. The following year, she made her big screen debut in the romantic comedy film While You Were Sleeping. She next appeared in the films Ripe, Snow White: A Tale of Terror, The Devil's Advocate, and All I Wanna Do. She also guest-starred in Law & Order, Feds, and Homicide: Life on the Street.
Her first notable role on television was as Abby Morgan in Dawson's Creek. After this, she starred in the TV film First Daughter. In the 2000s, she starred as Rachel Lindquist in the Fox sitcom Undeclared, after which she played recurring character Kristen in HBO's Entourage. During this period, Keena was also prolific on the big screen.
She had performances in such movies as The Simian Line, Crime and Punishment in Suburbia, Orange County, Freddy vs. Jason, Man of the House, and Brooklyn Rules, among others. In the 2010s, Keena landed roles in the movies 40 Days and Nights, Aftermath, and The Ghost and the Whale. To add, she had recurring roles in Private Practice and Beavis and Butt-head.
For Monica Keena, staying in great shape is a priority. As a performer, she needs all the energy she can get and how else to do that than exercise and eat healthy foods. She doesn't follow any strict diets, nor does is she interested in trying fad diets. However, she tries to be conscious of her eating habits. For example, she's since avoided sugary drinks like carbonated drinks and those sweet juices.
She's also limiting her consumption of junk foods since they're loaded with sodium and saturated fats, not to mention the much more harmful trans fat. As for her diet plan, she prefers having some eggs or a bowl of oatmeal in the morning with fruits. For lunch and dinner, it's usually chicken or fish with lots of salad. She still eats red meat but not as much as she did before. Every now and then, she'd let her sweet tooth get the best of her, having a slice of cake or a brownie.