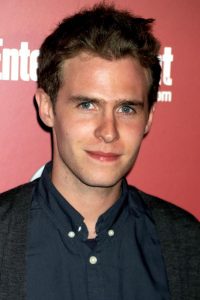 Scottish actor Iain De Caestecker had his career beginnings in the early 2000s. His first starring role was as Adam Barlow in the British soap opera Coronation Street. His first movie role was The Little Vampire. He went on to make guest appearances in the shows Monarch of the Glen and Rockface. He later appeared in the drama film 16 Years of Alcohol. After several years of hiatus, he returned to acting, making guest roles in River City, Taggart, and Lip Service.
In the 2010s, he starred in the miniseries The Fades, Young James Herriot, and The Secret of Crickley Hall. He also had roles in the films Up There, Shell, In Fear, Filth, and Not Another Happy Ending. In 2013, he started playing the role of Agent Leo Fitz in the television series Agents of S.H.I.E.L.D. He still plays the role up to present. At the same time, he also starred in Ryan Gosling's directorial debut Lost River. This year, he will star in the upcoming movie Overlord.
The actor is not new to going to extremes in order to physically prepare for a particular role. While he makes sure he eats healthily, mostly lean proteins, healthy fats, and whole grains for his role as an agent in Agents of S.H.I.E.L.D., he's also done the opposite. This means he's gone to extreme dieting in order to lose weight. That is the case when he prepared for his role in the movie Lost River. Playing the character Bones, who was malnourished as the name implies, the actor starved himself to shed a substantial amount of weight.
Talking about his role and the diet he needed to undergo to prepare for it, he said: "The day after I found out about the role, I got myself on a diet and started training in the swimming pool. It was intense. I used to eat one chicken breast or one sushi roll a day, and I was pretty rigid with it. My energy levels went down – there were definitely times at night where all I could think about was food. I realised how much of a luxury it is to be able to just walk into a burger place and order whatever you want."