Early Life and Career Breakthrough
Bryce Dallas Howard was born on March 2, 1981 in Los Angeles, California to writer Cheryl Alley and actor-director Ron Howard. She has younger sisters, twins Jocelyn Carlyle Howard and Paige Carlyle Howard and a younger brother, Reed Cross Howard. She grew up in in Westchester, New York and on a farm in Greenwich, Connecticut.
Although her parents banned her and her siblings from accessing television to be able to raise them away from the world of show business, she was eventually permitted to appear in her father's films at age 17. She attended Stagedoor Manor, a performing arts camp in upstate New York, with actress Natalie Portman.
Following her high school graduation, she attended New York University's (NYU) Tisch School of the Arts for three years. During this period, she also attended the Stella Adler Conservatory, The Experimental Wing, and International Theatre Wing in Amsterdam. In 2003, she graduated with a BFA in Drama.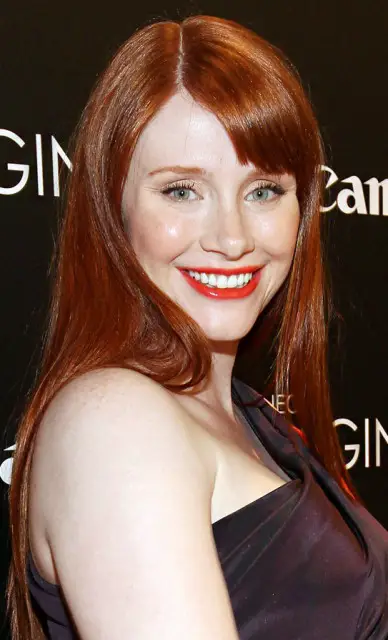 Her acting career initially started in 1989 when she appeared as an uncredited extra in her father's film Parenthood. Her next film appearance came in 1995 when she made a minor appearance in her father's Apollo 13. In 2000, she once again played a minor role in her father's Dr. Seuss' How the Grinch Stole Christmas!.
In 2004, she appeared as Heather in the film Book of Love. Her breakthrough came that same year when she was cast as Ivy Elizabeth Walker in M. Night Shyamalan's The Village. She was cast in the film after actress Kirsten Dunst wasn't able to commit with the schedule.
The Village garnered mixed reviews from critics claiming that despite the film's creepy nature, Shyamalan's signature twist ending was still disappointing. Nevertheless, it became a box office success, grossing over $256 million on a $60 million budget.
Howard's performance in The Village was also significantly noticed, earning her several nominations, including an Online Film Critics Society Awards for Best Breakthrough Performance, and Empire Award for Best Actress and an MTV Movie Award for Best Breakthrough Female.
In 2005, she appeared as Grace Margaret Mulligan in Lars von Trier's Manderlay. It is the sequel to the film Dogville and Howard replaced Nicole Kidman in the role of Grace. The film received mixed reviews from critics ad failed to generate impressive ticket sales at the box office. Its gross of only $674,918 compared to its $14.2 million budget makes it a box office flop.
The following year, she starred in Kenneth Branagh's As You Like It based on William Shakespeare's play of the same name. Despite the film's mixed reception, Howard's performance was critically lauded, earning her a Golden Globe nomination for Best Performance by an Actress in a Mini-Series or a Motion Picture Made for Television.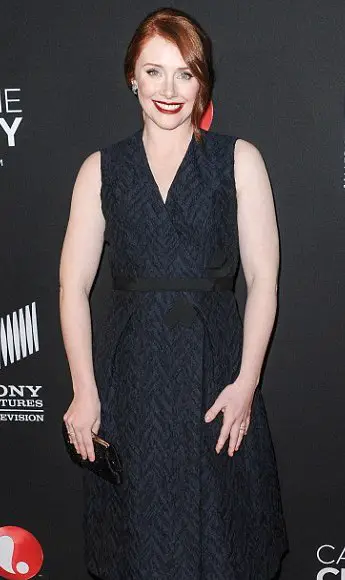 Continued Success and Plastic Surgery
In 2006, she reunited with M. Night Shyamalan in his fantasy thriller feature Lady in the Water. The film garnered overwhelmingly poor reviews and was also a commercial failure, barely exceeding its $70 million budget with a worldwide gross of only over $72 million.
She then achieved further mainstream popularity after being cast as Gwen Stacy in the superhero film Spider-Man 3, starring alongside Tobey Maguire, James Franco and Kirsten Dunst. Reception for Spider-Man 3 was mixed to positive and was a major commercial success, earning over $890 million on a $258 million budget.
She continued to play significant roles in more well known films during the next few years, starting with 2009's Terminator Salvation, starring alongside Christian Bale and Sam Worthington. In 2010, she portrayed Victoria in The Twilight Saga: Eclipse.
She has since appeared in such feature films as Hereafter (2010), The Help, (2011), 50/50 (2011) and The Twilight Saga: Breaking Dawn – Part 2 (2012). In 2013, she made her directorial debut in the television movie Call Me Crazy: A Five Film. She stars in the 2015 upcoming feature Jurassic World.
The 33-year-old actress has sparked rumors of plastic surgery after many people noticed a significant change in her appearance. Rumor has it that the As You Like It star has had a rhinoplasty procedure as it was observed that her original nose was wider and the tip was bulbous.
In the present, however, is a different story as Howard's nose now has been reshaped and has gone thinner, giving it a more well-defined look. Howard also reportedly sought cosmetic help after giving birth to her first child in February 2007 as she gained tremendous amount of weight. Though it took her almost a year to shed post-birth weight, most are convinced that cosmetic procedures had a part in helping her get back her original hot body.