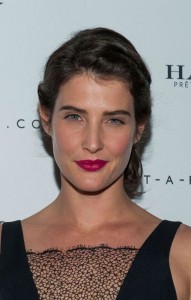 How I Met Your Mother star Cobie Smulders is one of television's most prominent actresses. With her latest venture into the big screen, moviegoers are also taking notice. Starting her career in the early 2000s, the Canadian actress' first main role was in Veritas: The Quest. She also scored a supporting role in the comedy movie The Long Weekend (2005). Her breakout role was, of course, the part of Robin Scherbatsky in How I Met Your Mother, which ended last year. Playing the character for nine seasons, it helped Cobie attain international recognition.
In the present, she's widely known for her role as Maria Hill in the movies The Avengers, Captain America: The Winter Soldier, and Avengers: Age of Ultron. She also played the same role in the television series Agents of S.H.I.E.L.D., though for only three episodes. Other movies recently are Unexpected and Results. She also had a role in the comedy film They Came Together (2014). As she enjoys her stardom, Cobie doesn't forget to take care of her health and overall well-being. She exercises regularly and doesn't allow her body to consume unhealthy foods.
Interestingly, despite being careful in the foods she eats, she's not obsessed with how many calories her meals have. She practices caution but doesn't let calorie-counting mess up her mind. She basically begins her day with a sturdy breakfast by having eggs or a smoothie with arugula. She also has seven, light small meals in a day, thus snacking more than once is something that's part of her diet plan. Her snacks usually consist of fruits. For lunch, she usually opts to have some salad with some dish that's rich in proteins, while she usually has fish and quinoa for dinner. Just like normal people, Cobie also has some guilty pleasures and when it comes to food, nothing beats some mac and cheese!