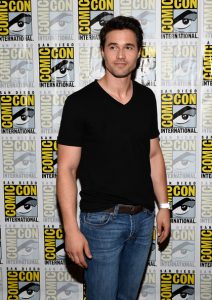 Hollywood actor Brett Dalton got his career start in the mid-2000s, starring in an unsold pilot called Nurses. His next role came a few years later in the 2010s, first guest-starring in Blue Bloods and Army Wives. He next portrayed Robert Todd Lincoln in the made-for-television film Killing Lincoln. That same year, he started playing Grant Ward in the television series Agents of S.H.I.E.L.D., gaining him mainstream fame.
For his role, he won the Teen Choice Award for Male Breakout Star. Simultaneously, he had notable performances in the films Beside Still Waters and Lost in Florence. He also played the titular role in the movie The Resurrection of Gavin Stone. This year, he starred in the TV movie Cooking with Love, as well as guest-starred in the films Deception and Elementary.
The actor underwent physical training for his role in the ABC series Agents of S.H.I.E.L.D. It was his first role in a major project so he really had to make sure that he looked the part. Considering the show is action-packed, he doesn't only need to get ripped but he also needed to be strong and agile. Talking about his role on the show and the physical training he'd gone through, he said:
"This character is somebody who's highly trained, who is used to solving all of these things by himself. He has enough training to do most tasks by himself. I did a lot of training. I was like 15, 20 pounds lighter when I got the role, and I hit the gym hard, we did combat training." This also paved the way for him to be more tolerant of a vigorous workout routine. His body got used to working out the hard way and his physique apparently improved because of it. In general, the actor has a pretty active lifestyle. He likes outdoor activities and sports.