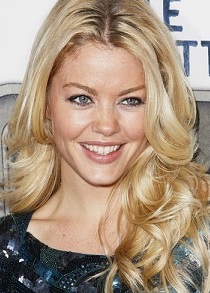 Actress Bree Williamson first appeared in an episode of the Canadian show Twice in a Lifetime back in 1999. She landed more acting roles in the 2000s, initially in Canada with one-episode parts in such television shows as Doc, Earth: Final Conflict, Odyssey 5, and Mutant X. In 2002, she played the role of Andrea in the film National Lampoon's Adam & Eve, which also became her first movie role.
Williamson became known for her role as Jessica Buchanan in the soap opera One Life to Live, becoming a regular cast between 2003 and 2012. In 2010, she received an Outstanding Supporting Actress nomination at the Daytime Emmys for her performance as Jessica. She also worked outside the show, like appearing as Brandeis in Gossip Girl. She next guest-starred in an episode of Law & Order: Criminal Intent.
In 2012, she played recurring character Claire Callahan in the supernatural drama series Haven. This was followed by another recurring part in Deception as Vivian Bowers. More recently, she played Claudette Beaulieu in General Hospital and starred in the film A Beginner's Guide to Snuff. She went on to have roles in the TV films Mommy's Little Boy, The Wrong Nanny, and Intensive Care. In 2017, she had recurring role as Melanie Parker in the Canadian series Private Eyes.
Already in her 40s, Bree Williamson maintains a healthy figure by making efforts to eat clean and exercise regularly. "I would love to cut out refined sugar," said the actress. She also wants to be more consistent when it comes to her workout routine. "I also want to get better at juggling a consistent workout schedule and spending time with my baby. It seems I am either feast or famine when it comes to working out and, as my amazing trainer Maria Fuenmayor tells me, consistency is key!" she added.