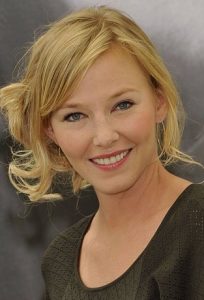 Hollywood star Kelli Giddish had her career beginnings when she debuted in the 2005 film Witches of the Caribbean. At the same time, she starred as Diana "Di" Henry in the ABC soap opera All My Children, a role she played between 2005 and 2007. Her stint on this program made her more recognizable as an actress. While also starring on the soap, she starred in the web series The Burg.
In the next few years, she mostly appeared as a guest star in such television shows as Damages, Law & Order: Criminal Intent, Law & Order: Special Victims Unit. In 2008, Giddish had performances in the films Death in Love and The Understudy. She then continued making one-episode roles on some TV shows. In 2010, she starred as Dr. Kate McGinn in the short-lived Fox series Past Life.
She also played the main role of Annie Frost in NBC's Chase. After this ended, she appeared as Sophia Russo in 4 episodes of The Good Wife. Moreover, it was during this period that she landed the role of Det. Amanda Rollins in Law & Order: Special Victims Unit, which she has been playing since 2011 up to present. Her latest film role was in 2012's Breathless.
Aside from a healthy diet plan, Kelli Giddish stays fit and strong by exercising. Years ago, in an interview, she had already expressed wanting to do more as far as her fitness is concerned. "I would love to run a marathon in 2012. I think it's time, especially since I've run half-marathons," said the actress.
"I also want to be able to do more pull-ups than my co-star, Danny Pino," she added back then. She's since been able to follow through on her fitness regimen. When she can't work out due to her crazy schedule, she makes it up for it by simply staying active with typical activities like working, doing errands and chores, among others.