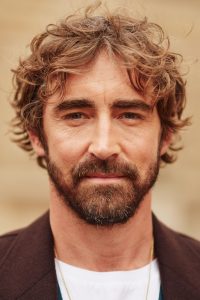 Hollywood actor Lee Pace debuted in an episode of Law & Order: Special Victims Unit back in 2001. After this, he portrayed Calpernia Addams in the television movie Soldier's Girl. Later in 2004, he starred as Aaron Tyler in the Fox comedy-drama series Wonderfalls. After it ended, he had performances in several films, including The White Countess, The Fall, and The Good Shepherd. He also portrayed ex-convict Richard Hickock in the drama film Infamous. He went on to have notable roles in the movies Miss Pettigrew Lives for a Day, A Single Man, Possession, and When in Rome.
Back on television, Pace became further known for starring as Ned in Pushing Daisies. In the 2010s, he initially portrayed Phil Winslow in the film Marmaduke. He next starred in the movies The Resident, Ceremony, and 30 Beats. In 2012, he played Fernando Wood in the historical drama film Lincoln. That same year, he became further known for playing Garrett in The Twilight Saga: Breaking Dawn – Part 2 and Thranduil in The Hobbit: An Unexpected Journey.
He reprised his role in the sequels The Hobbit: The Desolation of Smaug and The Hobbit: The Battle of the Five Armies. The actor then got the part of Ronan the Accuser in Guardians of the Galaxy. Between 2014 and 2017, Pace also starred as Joe MacMillan in the AMC series Halt and Catch Fire. Other performances on the big screen include The Program, The Keeping Hours, Revolt, and Driven. He reprised his role as Ronan the Accuser in 2019's Captain Marvel.
To play the role of a villain in the superhero film Guardians of the Galaxy, Pace upped his physical training to improve his form and strength. "I was stronger than I've ever been, doing all this training, and the character is just a beast," said the actor. As for his regular workout routine, Lee Pace mixes cardio, strength and circuit training, among others.