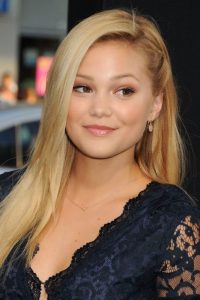 It was in 2009 that actress Olivia Holt got her start in the show business. She made her debut in the independent film Black & Blue. She next appeared as herself in the documentary Disney XD's My Life. She got her breakthrough after she landed the part of Kim in the Disney XD series Kickin' It. She played the said role from 2011 to 2015, gaining her recognition among teen audiences. At the same time, she appeared in the animated film Tinker Bell and the Legend of the NeverBeast with a voice role.
She also starred in the made-for-television movie Girl vs. Monster. She later landed the role of Lindy Watson in the Disney show I Didn't Do It and voiced Spider-Girl in Ultimate Spider-Man. She next appeared in 2 episodes of The Evermoor Chronicles, as well as starred in the films Class Rank, Same Kind of Different as Me, and Status Update. It was recently announced that she got the role of Tandy Bowen/Dagger in the upcoming series Cloak & Dagger.
She may be young but the actress already practices a healthy lifestyle. She does so by working out and following a clean diet plan. She's already conscious of the foods that her body consumes. While other young actresses indulge their cravings frequently, the former Disney star wants to limit herself from processed foods. She also tries her best to steer clear of unhealthy eating habits, like skipping meals especially breakfast.
The actress actually makes sure she eats a healthy meal in the morning. This helps her maintain her high energy throughout the day and also helps her control hunger pangs, which typically leads to unhealthy eating. Basically, she sticks to lean proteins, fruits, veggies, healthy fats, as well as whole grains. She indulges her cravings but she makes sure she does so in moderation.