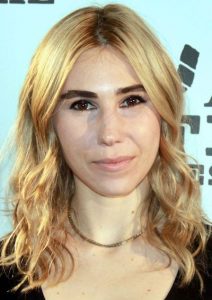 Hollywood actress and musician Zosia Mamet first appeared in the TV movie called Parallel Lives in 1994. She later made her film debut with a brief role in the 1997 movie Colin Fitz Lives! Later in the 2000s, she appeared in the movies Spartan and Off the Ledge. At the same time, she played Christine Ross, a recurring character in the TV series The Unit. Her next role was in the TV film War Wolves.
Mamet's career became more significant in the 2010s. First, she appeared as Kelsey in some episodes of Parenthood, then played Joyce Ramsay in Mad Men. At the same time, she had roles in the films The Kids Are All Right, Cherry, Greenberg, and Rhymes with Banana. The actress' breakthrough role was as Shoshanna Shapiro in the HBO series Girls, which she starred in from 2012 to 2017.
While on the show, she had performances in the films The Last Keepers, Bleeding Heart, Wiener-Dog, Dominion, and Goldbricks in Bloom. After Girls ended, Mamet starred in the feature films The Boy Downstairs and Under the Silver Lake. She went on to play Claire Duncan in Tales of the City and portrayed Louisa May Alcott in Dickinson. This year, she starred as Annie Mouradian in HBO Max's The Flight Attendant.
Zosia Mamet watches what she eats as part of her following a healthy lifestyle. When working out, it also becomes more essential for her to eat the right food in order to nourish her body for strength and energy. When it comes to choosing her pre-workout snacks, the actress usually prefers a combination of carbs and proteins. "My favorite snack in the whole world is rice cakes and peanut butter—I could eat that all day, every day," she said. "It's light enough, you get some carbs, and it sustains you for a while, so that's my go-to."