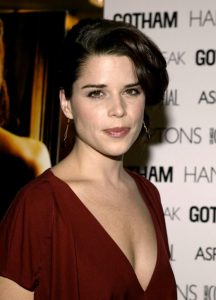 Hollywood star Neve Campbell debuted as an extra in an episode of My Secret Identity in 1991. Her first credited role was in an episode of The Kids in the Hall the following year. At the same time, she played the recurring role of Daisy McKenzie on the Canadian show Catwalk. She next made her first movie role in 1993's The Dark. Her breakthrough role was as Julia Salinger on the Fox series Party of Five, which she starred in from 1994 to 2000.
She also built a film career, gaining recognition for her role as Sidney Prescott in Scream, which she reprised in the sequels Scream 2 and Scream 3. She also starred as Suzie Marie Toller in the 1998 film Wild Things. After Party of Five concluded, she had performances in the movies Drowning Mona, Panic, Investigating Sex, Lost Junction, and Blind Horizon.
She even ventured into writing and producing with the 2003 movie The Company. In 2009, she starred as Olivia Maidstone on the NBC show The Philanthropist. In the 2010s, she reprised her role as Sidney Prescott in Scream 4. She next played the role of Joana on the TV drama Titanic: Blood and Steel. Her latest role was as LeAnn Harvey on Netflix's House of Cards. Last year, she had performances in the films Skyscraper and Hot Air.
At age 46, the actress remains fit and healthy thanks to her active lifestyle. While she has struggled with her weight when she was younger, she now knows better — it's just a matter of healthy eating and exercise. In an interview, she shared about her go-to workouts. "Yoga, Pilates, and running. I mix it up so I don't get bored. I exercise at least five days a week. I love exercising. Its what my body and mind are used to," said the actress. In addition, she also does Cardio Barre.