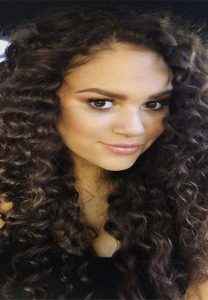 Hollywood star Madison Pettis started her career as a little girl. After some guest appearances on the small screen, she landed her first starring role as Sophie Martinez on Cory in the House. The series lasted two seasons. She next became known for starring as Peyton Kelly in the movie The Game Plan co-starring Dwayne Johnson. She next starred on the made-for-television film A Muppets Christmas: Letters to Santa, as well as in the feature film Free Style. In the early 2010s, she starred in some straight-to-video films. This includes Beverly Hills Chihuahua 2 and its sequel. She next starred as Allie Brooks on the TV series Life with Boys. She also had recurring parts on Lab Rats and The Fosters. Her most recent work on the big screen was 2015's Do You Believe?.
The 19-year-old actress tries her best to live a healthy lifestyle. Despite her young age, she understands the importance of eating healthy to maintain her health. On the other hand, her on-the-go lifestyle sometimes makes her go for convenient foods, mostly processed ones. But the good thing about her is that she tries to balance it out by making up for it the following day. Sharing a picture on her Instagram, she said:
"My life is so crazy busy that sometimes I just have to grab some fries & eat on the run. But I'm balancing it out tomorrow morning with a smoothie & spin class!" This is great thinking she's very young. At least she becomes conscious of the foods she puts into her body. Unlike other young people who eat whatever they want without imposing some kind of limit, Madison makes sure she doesn't eat junk foods in excess. And every time she does, she also makes it all up by eating something healthy the next day.