Career Beginnings and Acting Breakthrough
Sandra Miju Oh was born on July 20, 1971 in Nepean, Ontario, Canada to Korean immigrant parents, businessman father Oh Junsu and biochemist mother Oh Young-nam. She has a brother named Ray and a sister, Grace. At a young age, she started acting and studying ballet.
She attended Sir Robert Borden High School where she was Student Council President. She also played flute and continued taking ballet and acting classes, though she decided to focus on acting as she believed she "was not good enough to be a professional dancer".
Her interest in acting led her to appear in school plays and join the drama club where she participated in the Canadian Improv Games and in the comedy group, Skit Row High. She then studied drama at the National Theatre School of Canada in Montreal, declining Carleton University's four-year journalism scholarship, which her parents strongly supported.
While attending the National Theatre School, she landed an uncredited role in the 1992 television movie Degrassi High: School's Out. Following her graduation in 1993, she appeared in a stage production of David Mamet's Oleanna. Subsequently, she portrayed Evelyn Lau in The Diary of Evelyn Lau, for which she was nominated for a Gemini Award for Best Performance by an Actress in a Leading Role in a Dramatic Program or Mini-Series.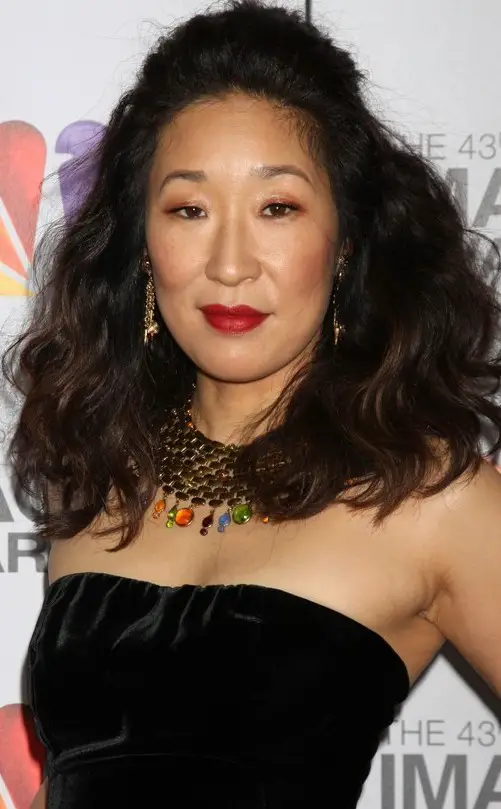 In 1994, she became widely known in Canada after she played the lead role of Jade Li in the film Double Happiness, for which she won a Genie Award for Best Performance by an Actress in a Leading Role. She also received a Special Mention Award at the Torino Film Festival.
The following year, she appeared in the television shows If Not for You, Lonesome Dove: The Outlaw Years, and Cagney & Lacey. In 1996, she gained wider recognition for her role as Rita Wu in the sitcom Arli$$, which she played until 2002. She next played the supporting role of Bernice Schimmel in the comedy film Bean, which received mixed reviews but was a blockbuster hit, earning over $251 million on an $18 million budget.
In 1998, she was again acclaimed for her role in the Canadian movie Last Night, winning her second Genie Award for Best Performance by an Actress in a Leading Role.
Shortly after, she starred as Kim in the drama film Waking the Dead and portrayed Jasmine in Dancing at the Blue Iguana, the latter earning her a Best Acting Award at the Milan International Film Festival. In 2001, she appeared in the comedy film The Princess Diaries, starring Anne Hathaway and Julie Andrews, which became a commercial success.
In the early 2000s, she starred in the movies Big Fat Liar, Full Frontal, Rick, Long Life, Happiness & Prosperity, and Under the Tuscan Sun. In 2004, she played the role of Stephanie in the comedy-drama film Sideways. The movie was critically acclaimed, winning some accolades.
Sideways also proved to be a box office success, grossing over $109 million on a $16 million budget. For her performance, she and her co-stars received awards such as a Screen Actors Guild Award for Outstanding Performance by a Cast in a Motion Picture.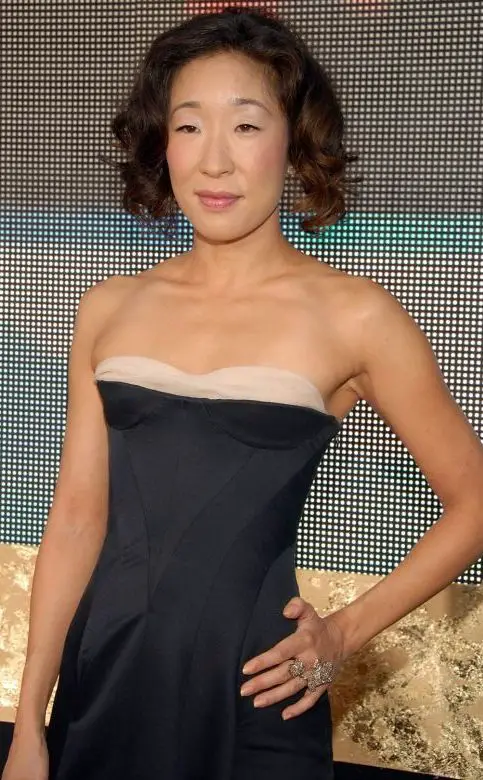 Continued Success and Plastic Surgery
In 2005, she gained international stardom as Dr. Cristina Yang in Grey's Anatomy. The show was a huge success and her performance also received substantial notice, earning her such awards as a Golden Globe Award for Best Supporting Actress and a Screen Actors Guild Award for Outstanding Performance by a Female Actor in a Drama Series in 2005.
She was also nominated for a Primetime Emmy Award for Outstanding Supporting Actress consecutively from 2005 to 2009, as well as a Satellite Award for Best Supporting Actress.
She then continued appearing on the big screen despite her major role in Grey's Anatomy, beginning with Hard Candy in which she starred alongside Patrick Wilson and Ellen Page. It mostly received good reviews from critics and was a box office success, earning more than $7 million with a budget of $950,000.
This was followed with such feature films as Cake, 3 Needles, Sorry, Haters, The Night Listener, For Your Consideration, The Land Before Time XIII: The Wisdom of Friends, Blindness, Defendor, Quantum Quest: A Cassini Space Odyssey, Ramona and Beezus and Rabbit Hole.
Unlike other Korean women who undergo double eyelid surgery and other cosmetic procedures to look more Caucasian, Oh does not really consider such move as she wants to embrace her roots. Despite being raised in Canada and achieving fame in Hollywood, Oh wants to retain her Asian looks.
When asked about what her thoughts on plastic surgery are at the Television Critics Association's winter press tour, she stated: "How other countries see faces and how that in a very, very, deep, deep subtle way opens up acceptance, opens up equality, opens up many positive things that I would like to be a part of."
She also joked about the zero probability of her getting an acting job in Korea because she does not possess one thing that several actresses there have, that is a new look courtesy of plastic surgery. She said: "I've not ever done anything to my face. You can at least record it from now, at this point."