Early Career in UK and Breakthrough in Hollywood
Sienna Rose Diana Miller was born on December 28, 1981 in New York to former South African model Josephine and American banker turned Chinese art dealer Edwin Miller. She moved with her family to London when she was just one year old. She has a sister, Savannah, and two half-brothers, Charles and Stephen.
There, she studied at Heathfield School, a boarding school in Ascot, Berkshire. She also attended Lee Strasberg Institute in New York City where she studied for a year. She initially started a career as a photographic model and signed with Tandy Anderson of Select Model Management London.
Some of her works include modeling for Coca-Cola, Italian Vogue, and posing topless in the 2003 Pirelli Calendar. In 2001, she made her film debut with South Kensington. The following year, she made her first television appearance with the TV series The American Embassy.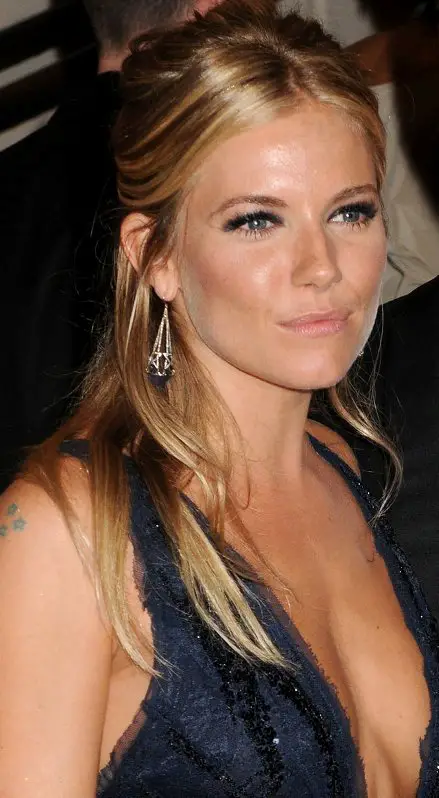 During the same period, she landed a recurring part in the TV series Bedtime and appeared in the films High Speed and The Ride. In 2003, she played a recurring role in Keen Eddie. She then landed supporting roles in the British crime thriller Layer Cake and in the 2004 remake of Alfie, based on the 1966 British film of the same name.
Alfie starred Jude Law as the lead and it went on to receive mixed reviews from critics and was also a commercial flop, only earning over $30 million on a $60 million budget. In 2005, she played Francesca Bruni in Lasse Hallström's Casanova, starring Heath Ledger.
She next starred as Edie Sedgwick, Andy Warhol's muse in the 2006 biographical film Factory Girl. Although the film's reception was negative and failed at the box office, Miller's performance as Sedgwick was critically acclaimed.
2007 then saw her star in three films: Stardust, Interview and Camille. For her performance in Interview, she earned an Independent Spirit Award nomination for Best Female Lead, as well as a London Film Critics Circle Award nomination for British Actress of the Year. In 2008, she played the part of Jane Bellwether in The Mysteries of Pittsburgh, which generally received negative reviews from critics. She was also criticized for her disparaging remarks on the city, referring to Pittsburgh as "Shitsburgh" in an interview with Rolling Stone.
She also co-starred with her friend Keira Knightley in The Edge of Love, where she played the role of Caitlin Macnamara. The following year, she was cast as The Baroness in the live-action film G.I. Joe: The Rise of Cobra, which received poor reviews but proved to be a box office success, grossing over $300 million on a $175 million budget.
Her next film came three years later with the 2012 French film Nous York. She later starred in the drama film Two Jacks, which premiered at the Montreal World Film Festival. This was followed with the feature Just like a Woman. She also starred opposite Justin Long in the independent film A Case of You and will appear in the upcoming movie Foxcatcher.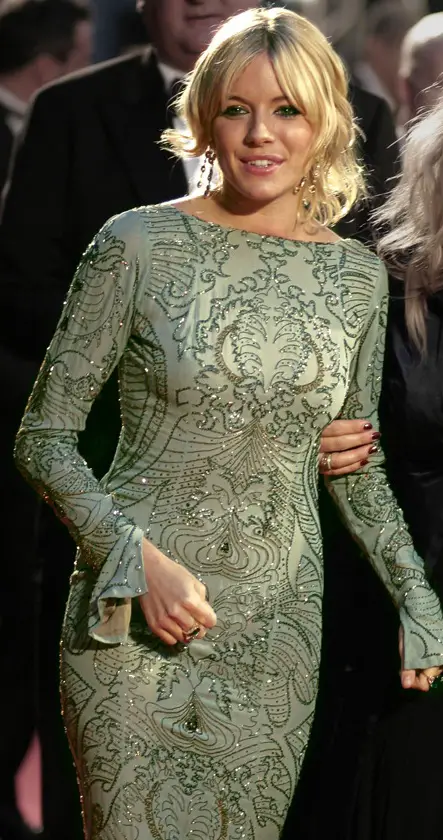 Recent Work, Personal Life and Plastic Surgery Reports
In 2012, she portrayed actress Tippi Hedren in the HBO film The Girl, which tackled the relationship between director Alfred Hitchcock and Hedren. Her performance gained critical acclaim, for which she was nominated for a Golden Globe Award for Best Actress – Miniseries or Television Film and a BAFTA TV Award for Best Actress.
Miller also gained much attention for her relationship with her Alfie co-star Jude Law. They became engaged in 2004. The relationship was challenged the following year when Jude Law publicly admitted to having an affair with the nanny of his children. During the same time, it was also reported that she was having an affair with actor Daniel Craig.
Miller and Law eventually separated in 2006. Two years later, she had a controversial relationship with married actor Balthazar Getty. In December 2009, it was reported that Miller and Law reconciled they but broke up again in 2011. She is currently engaged to actor Tom Sturridge, who she started dating in 2011.
Aside from her controversial romantic relationships, Miller was also involved in a plastic surgery rumor. According to numerous reports, the actress went under the knife for a breast augmentation. This was further instigated when she was spotted vacationing in Ibiza, Spain, where she showcased her bigger breasts.
Her alleged breast implants increased her 32B cup size to 32C. Miami plastic surgeon Dr. Michael Salzhauer agreed on this, saying "It does appear that the extremely thin Sienna Miller has had a breast augmentation. The implant edge is also visible which is common in extremely thin women."