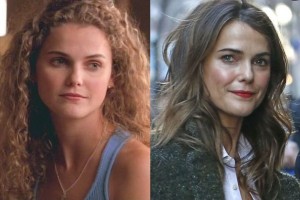 Early Life and Acting Career
Keri Russell was born on March 23, 1976 in Fountain Valley, California, USA to parents Stephanie and David Russell. Her dancing skills earned her her first performing break during her teens, landing a spot in Disney's Mickey Mouse Club in the early 1990s, where she performed with other future stars Britney Spears, Ryan Gosling, Justin Timberlake, and Christina Aguilera.
She then made her big screen debut, playing a minor role in the movie Honey, I Blew Up the Kid. In the next few years, she appeared in some TV movies like The Lottery and When Innocence Is Lost. In 1997, she got her first leading role in a movie, playing Erica in the comedy film Eight Days a Week. The following year, she rose to stardom for her portrayal of the titular character in the acclaimed series Felicity.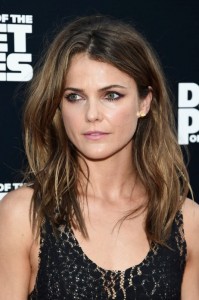 The said show became widely popular upon its premiere. For her performance as the lead star, she won a Golden Globe for Best Actress – Television Series Drama. The series lasted for four seasons, from 1998 to 2002. Afterwards, she played a supporting role in the war drama film We Were Soldiers in 2002. This was followed by 2005's The Upside of Anger and the TV movie The Magic of Ordinary Days.
In 2006, she played Lindsey Farris in the action thriller Mission: Impossible III. Subsequently, she starred in the movies Grimm Love, Waitress, The Girl in the Park, August Rush, Bedtime Stories, Leaves of Grass, and Extraordinary Measures. She continued being a movie star in the 2010s with roles in Austenland, Dark Skies, and Dawn of the Planet of the Apes.
In 2010, she returned to television playing a starring role in the short-lived series Running Wilde. She was next cast as Elizabeth Jennings on the TV series The Americans, a role she began playing in 2013. Her role on the show earned her a Satellite Award for Best Actress – Television Series Drama, as well as Critics' Choice Television Award nominations for Best Actress in a Drama Series from 2013 to 2015.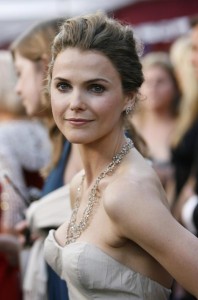 Has Keri Russell had Plastic Surgery?
The 39-year-old actress is now the lead star of a popular television show. Many first came to know her as the curly-haired beauty in Felicity in the late 1990s to early 2000s. Despite decades passing by, the actress still looks great and can still score major gigs in Hollywood. As she becomes the star of a show once more, audiences are reminded of how incredible she is as an actress.
It also got some people questioning whether the actress has had any plastic surgery to help her maintain her amazing appearance, not to mention her toned abs, which she gets to display in The Americans. Her awesome physique, is, well, awesome, considering that she's a mother of two kids with her former husband Shane Deary. Thus, there are some who are just wondering what the actress' secret could be in not only appearing beautiful, but also appearing fit and sexy at the same time despite her age.
Could there be a cosmetic surgical intervention? When asked about the activities that make her this gorgeous, Russell revealed that she only goes for simple workouts like walking and dancing. She doesn't have any secrets. She said she just eats healthy and exercise. That's it. She may not have a secret, but it's possible she may have magical genes.