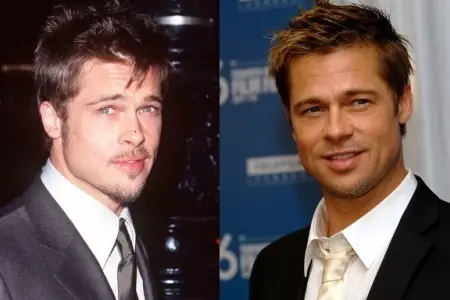 Early Life, Career Beginnings and Rise to Fame
William Bradley Pitt, widely known as Brad Pitt, was born on December 18, 1963 in Shawnee, Oklahoma, United States. He and his family eventually settled in Springfield, Missouri. He was a member of sports teams when he was a high school student and also joined school debates and even musicals. After graduating, he decided to enroll at the University of Missouri in 1982 where he majored in Journalism.
However, he decided to leave school as graduation was nearly approaching as he thought about his love for films. His passion for movies urged him to move to Los Angeles where he attended acting classes while working to support himself. His acting career started in 1987 but only with uncredited roles in some films. That same year, he got his first television appearance as he acted in two episodes of the soap opera Another World. In the late 1980s, he mostly had guest appearances in some television shows like Growing Pains, Dallas and 21 Jump Street.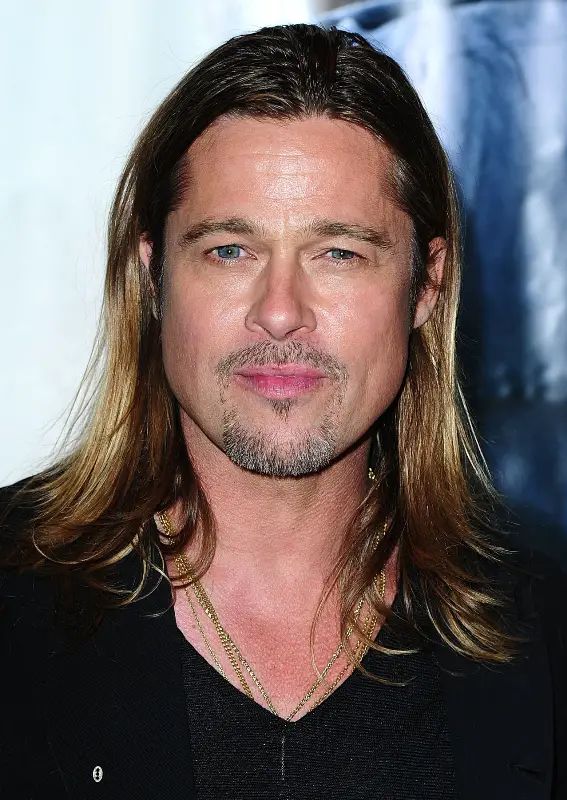 His first leading role in a film was in 1988's The Dark Side of the Sun, though it was only released in 1997. In the late 1980s, he appeared in the movies Happy Together and Cutting Class. After appearing as a supporting role in a few more movies and guest spots on television, he gained recognition for his character in 1991's Thelma & Louise.
The following year, he rose to further notice for his portrayal of Paul Maclean in A River Runs Through It. His subsequent performances in the films Interview with the Vampire, Legends of the Fall and Seven established Pitt as an A-list actor. In 1995, he received his first Academy Award nomination for Best Supporting Actor for his role in 12 Monkeys.
In the late 1990s, he starred in mostly successful features, including Meet Joe Black, Fight Club and Snatch. He then played Rusty Ryan in Ocean's Eleven, gaining him worldwide recognition. He has since reprised his role in 2004's Ocean's Twelve and 2007's Ocean's Thirteen.
He also became widely known for playing Achilles in 2004's Troy and Jesse James in 2007's The Assassination of Jesse James by the Coward Robert Ford. In 2008, he received his second Academy Award nomination for Best Actor (first in this category) for his performance in The Curious Case of Benjamin Button.
His next Academy Award nomination for Best Actor came in 2011 for playing Billy Beane in Moneyball but lost the award to Jean Dujardin of The Artist. In 2013, he starred and produced the award-winning feature 12 Years a Slave, which won the Academy Award for Best Picture. His other most recent films are World War Z and Fury.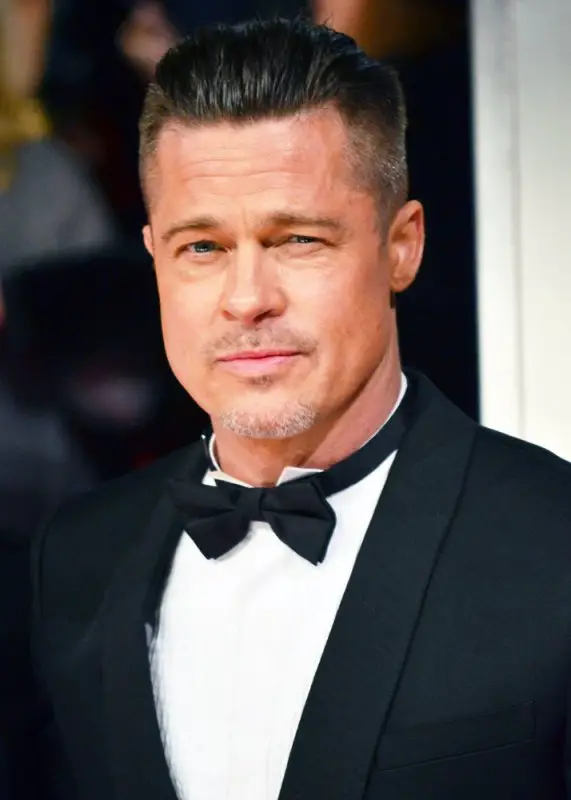 Has Brad Pitt had Plastic Surgery?
51-year-old Brad Pitt may already be in his 50s, but he undoubtedly is still one of the actors in Hollywood with looks to die for. His marriage to Angelina Jolie and being a father to six kids are not the only ones that suit the actor very well; even aging is something that Pitt knows how to handle amazingly. How he handles aging may be natural or may be not, but there have been talks of the actor receiving cosmetic enhancements to maintain his boyish charms.
Such reports started when observers noticed that the actor still has a flawless face despite his age, which is considered to be unusual if you're not receiving any sort of cosmetic help. Before, Pitt had significant lines on his face and his eyes looked sunken as well, which is not surprising considering how busy he is with work, family and all.
But as soon as he stepped out looking more rejuvenated and younger with his face fuller, there is only one remedy most people could think of, that's plastic surgery and its miracles. According to reports, the Academy Award-nominated actor may have had chemical peels, laser treatments and even dermal fillers.
Plastic surgeon Dr. Jennifer Walden seems to agree with these claims, saying: "It appears to me that Brad may have had some sort of facial resurfacing procedure like a chemical peel or laser with minimal downtime given that his skin looks smoother and more evenly textured, and possibly even soft tissue fillers."