Early Work and Continued Success
Jessica Claire Biel Timberlake was born on March 3, 1982 in Ely, Minnesota to business consultant and GE worker Jonathan Biel and homemaker and spiritual healer Kimberly Conroe. Her family moved frequently when she was young, spending some time in Texas, Connecticut, and Woodstock, Illinois, before finally settling in Boulder, Colorado.
In Boulder, she attended Fairview High School. While growing up, she trained as a gymnast and played soccer. In 2000, she enrolled at Tufts University and stayed there for two years. She initially started her performing career at the age of nine by appearing in numerous musical productions in her hometown.
When she was 12, she attended The International Modeling and Talent Association conference in LA where she was discovered. She was then signed by the Judith Fontaine Modeling & Talent Agency. She subsequently appeared in various print ads and appeared in TV commercials for such products as Dulux Paint and Pringles.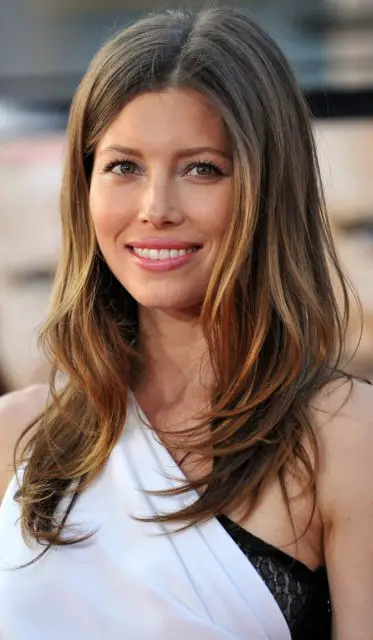 In 1994, she made her film debut with It's a Digital World. Two years later, at age 14, she landed the role of Mary Camden, the second oldest child in the television drama 7th Heaven. Her role as Mary gained her substantial recognition, for which she earned Young Artist Award and Teen Choice Award nominations.
She was then cast as Peter Fonda's granddaughter Casey Jackson in Ulee's Gold, which was well-received by critics and also performed well at the box office. Her performance in the film also earned her a Young Artist Award for Best Performance in a Feature Film: Supporting Young Actress.
She next appeared in 1998's I'll Be Home for Christmas. Her next film came three years later with 2001's Summer Catch opposite Freddie Prinze, Jr. Reception for the film was extremely negative and it also became a commercial flop, only earning over $19 million on a $34 million budget.
She was then cast as Lara Holleran in 2002's The Rules of Attraction. Although the movie received mixed reviews, it became a box office hit and has since gained a cult following. The following year, she was cast in her first top-billing role in The Texas Chainsaw Massacre.
The Texas Chainsaw Massacre was also met with negative reviews but it proved to be a box office success. Her performance in the film also gained her significant attention and she went on to receive a Saturn Award nomination for Best Actress and an MTV Movie Award nomination for Best Breakthrough Performance – Female.
In 2004, she played Chloe in the crime thriller Cellular, alongside Kim Basinger, Chris Evans and Jason Statham. Reception for the film was mixed but it was a moderate box office success, earning over $50 million on a $25 million budget.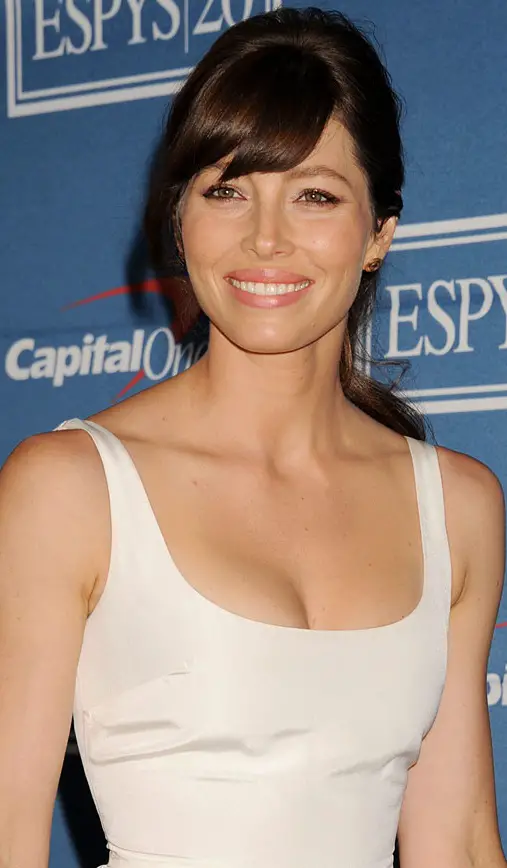 Recent Films and Plastic Surgery Rumors
Later that year, she played Abigail Whistler in the third installment of the Blade film series, Blade: Trinity. The film garnered poor reviews but became a blockbuster hit, grossing over $120 million on a $65 million budget.
During the next few years, she starred in the feature films Stealth (2005), Elizabethtown (2005), London (2005), The Illusionist (2006), Home of the Brave (2006), Next (2007), and I Now Pronounce You Chuck and Larry (2007).
In 2008, she served as the executive producer and starred in the short film Hole in the Paper Sky. It was followed by the British romantic comedy film Easy Virtue, and later Planet 51 and Powder Blue. In 2010, she starred in the ensemble feature Valentine's Day and The A-Team.
Other subsequent films include New Year's Eve (2011), Total Recall (2012), The Tall Man (2012), Playing for Keeps (2012), Hitchcock (2012), and Emanuel and the Truth About Fishes (2013).
Biel's career has not been without plastic surgery rumors. One persistent claim is that of a nose job. Her original nose was wider, especially at the tip, making this feature quite distinctive. However, it's been observed that her current nose looks more sculpted, thinner at the tip and with a narrower bridge. A transformation that can only be achieved through plastic surgery.
It has also been rumored that Biel has been playing around with lip injections. Experts are saying that she may be having Restylane or Collagen injections to attain a fuller and more sensual lips. The reports are persistent and strong but Biel chose to ignore them.