Early Career and Hollywood Breakthrough
Shannon Elizabeth Fadal, professionally known as Shannon Elizabeth, was born on September 7, 1973 in Houston, Texas, United States to a Syrian father while her mother is of German, English, Irish, Cherokee ancestry. She grew up in Waco, Texas.
When she was in high school, she got very interested in tennis that she had initially considered to pursue the sport professionally. However, she chose to pursue modeling instead before making a move to try acting. In 1996, she made her television debut in an episode of the series Arliss.
The following year, she made her big screen debut with the horror comedy film Jack Frost. The movie was panned by critics but has since become a cult classic. During the next few years, she starred in the television movies Blade Squad (1998) and Dying to Live (1999).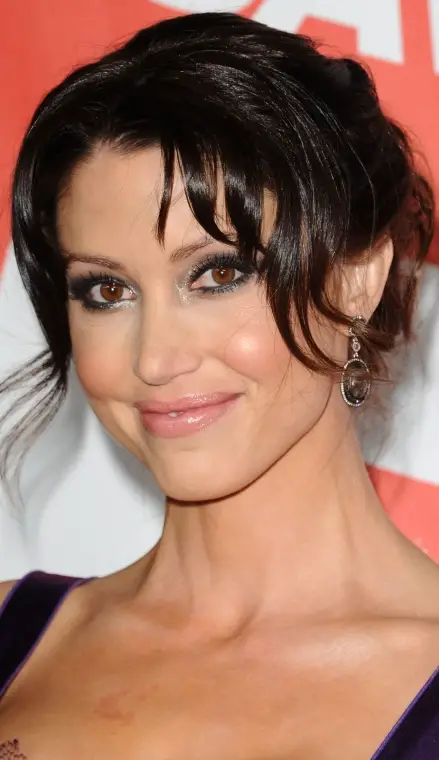 In the mid to late 1990s, she also made various guest appearances in such television shows as Hang Time, USA High, Step by Step, Pacific Blue and G vs E. In 1999, she made her breakthrough as Nadia in the blue comedy feature American Pie. The film was a major commercial success, earning $235,483,004 worldwide against its $11 million budget. Her role as Nadia in American Pie also established her as a sex symbol.
In 2000, she played Buffy Gilmore in the horror comedy spoof film Scary Movie. Despite its mixed reception, it became a box office hit, grossing $278,019,771 with a budget of $19 million. It has since spawned four sequels. This was followed by the films Evicted (2000), Dish Dogs (2000) and Tomcats (2001).
She then reprised her role as Nadia in 2001's American Pie 2, which also gained commercial success just like its predecessor. Later in 2001, she played Justice in Kevin Smith's comedy film Jay and Silent Bob Strike Back, alongside Kevin Smith, Jason Mewes, Ali Carter and Eliza Dushku. The movie garnered mixed reviews and was a moderate box office success, earning $33,788,161 on a $22 million budget. The film is also noted for the cameo appearances of A-list stars Matt Damon and Ben Affleck, as well as acclaimed directors Wes Craven and Gus Van Sant.
Her last film for 2001 was the horror film Thir13en Ghosts, playing the role of Kathy Kriticos. Reviews for the movie were mostly negative but it managed to earn $68,467,960 against its $42 million budget. In 2002, she mostly appeared in a number of TV shows as a guest star, including Just Shoot Me!, Off Centre and The Twilight Zone.
From 2003 to 2005, she became known as Brooke, a recurring character in That '70s Show. Around the same time, she appeared in the television movie The Crooked E: The Unshredded Truth About Enron, starred in the romantic comedy feature Love Actually, and played Chrishelle Rene Boudreau in the comedy film Johnson Family Vacation.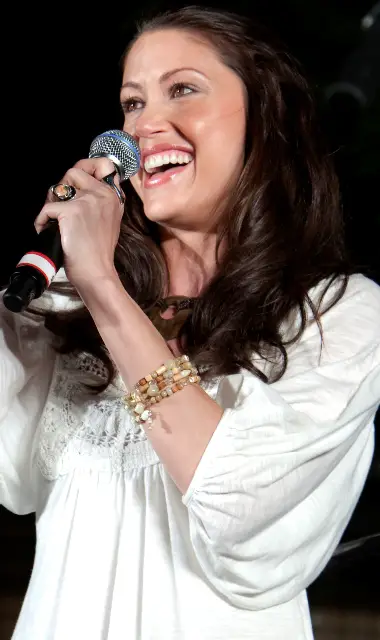 Subsequent Projects and Plastic Surgery
She was then cast as Becky Morton in Wes Craven's 2005 horror film Cursed. Despite its negative reviews and disappointing box office sales, it gained a cult following among Wes Craven fans and found more success on the unrated DVD version. It was also during this time that she landed the role of Tiffany Sherwood in the sitcom Cuts.
It aired on the UPN network in 2005 and was one of the shows to be cancelled in 2006 when UPN and WB networks merged, forming The CW. In the mid to late 2000s, she went on to star in a variety of feature films, including The Kid & I (2005), The Grand (2007), Deal (2008), Night of the Demons (2009) and Leisure Suit Larry: Box Office Bust (2010).
In 2012, she made a cameo appearance, reprising her role as Nadia in American Reunion, the fourth installment in the American Pie theatrical series and the eighth installment in American Pie's entire franchise. She recently appeared in the made-for-television films In the Dark (2013) and Catch a Christmas Star (2013). She also gained notoriety for her appearance as a contestant in the reality television show Dancing with the Stars in 2008.
As a recognized actress in Hollywood, Elizabeth has had her share of controversies, particularly when it comes to her body. She first bared her asset on mainstream cinema with American Pie. Since then, she has been involved in rumors about going under the knife for a breast augmentation.
Other reports state that the American Pie actress has had breast implants before she even gained mainstream fame. It's not unusual for young women in the show business to opt for a bigger cup size in the hopes of getting noticed, which was effective in the case of Elizabeth, if ever she had plastic surgery.