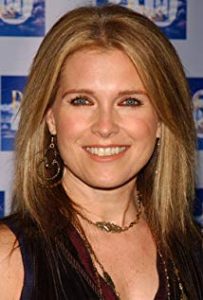 American actress Melissa Reeves had her career beginnings during the 1980s. She first debuted in the 1983 film Somewhere, Tomorrow. Later, she got the part of Jade Perkins in the soap opera Santa Barbara, which aired on NBN from 1984 to 1985. For her role, she received nominations for Best Young Actress at the Young Artist Awards. After this, she starred in the independent film Summer Camp Nightmare in 1987. Reeves also became known for her role as Jennifer Horton in Days of Our Lives, which also became her breakout role on television.
She first played the role from 1985 to 1995. She then returned to the show between 2000 and 2006. As of 2010, she plays the same role again. Her performance in the soap has since earned her Soap Opera Digest Awards. She also got Daytime Emmy and Young Artist Award nominations. During the 1990s, Reeves mostly starred in made-for-television movies. This includes Days of our Lives: One Stormy Night, Days of our Lives: Night Sins, and Days of our Lives: Winter Heat. In 1999, she starred in the TV movie Half a Dozen Babies.
To stay in shape, the soap opera star not only eats healthy meals, but she also works out regularly to maintain her figure on top shape. That's why despite being in her 50s, Reeves looks fit and youthful. In an interview, she dished about how she loves Tai Bo, which she considers her go-to workout routine.
"I hate spinning. I get bored, but Tai Bo I've been doing for 15 years, on and off. This year I've been going two to three times a week," said the actress. "I don't do any weights. We do a lot of push-ups and just using your upper body. You just move your arms for an hour and punch things even if there's nothing to punch."