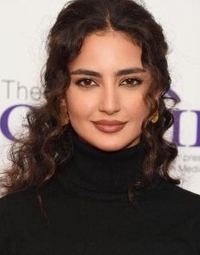 Hollywood star Medalion Rahimi had her career beignnings in the 2010s. Her first ever film role was in the 2011 independent movie Fat City, New Orleans. She later appeared with a small part in the film Misogynist. Later, she had one-episode parts in numerous television shows, which include Criminal Minds, NCIS, Mystery Girls, New Girl, and Jane the Virgin.
Rahimi then starred as Alexis Diaz in the action thriller film Extraction, which starred Bruce Willis and Kellan Lutz. After this, she played the role of Princess Zara Al-Salim in 3 episodes of The Catch. Ultimately, she had her first starring performance on television — she played Princess Isabella in the short-lived ABC series Still Star-Crossed. It was canceled after one season.
That same time, she appeared as Elody in the teen drama film Before I Fall. Subsequently, she landed a starring role (as Wren) in the web series My Dead Ex. She simultaneously appeared in an episode of NCIS: New Orleans. Also, she had a recurring character as Naya in the television series The Outpost. More recently, the actress plays FBI Special Agent Fatima Namazi in the CBS show NCIS: Los Angeles.
To stay lean and maintain her healthy weight, Medalion Rahimi practices conscious eating and moderation in her day-to-day. Her meals normally consist of healthy foods, such as grains, lean meat, and lots of vegetables. Her snacks are also the healthy kind — she likes nuts, fruits, and fresh juices. She's careful not to overindulge in carbs and sweets. She also avoids salty and fatty foods, hence, she's not a fan of anything processed. The actress also loves Persian food because of her Iranian heritage. Once in awhile, she indulges in her cravings, which include pastries, pizza, hot Cheetos, and sour belts. However, she doesn't eat junk food often and instead snacks on fruits most days.