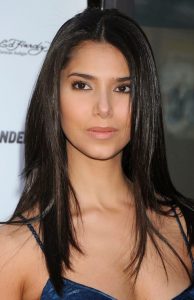 Actress Roselyn Sánchez first became known for her role as Pilar Domingo in the soap opera As the World Turns where she had a recurring character. She next joined the main cast of the drama series Fame L.A. as Lili Arguelo. She later had guest roles in the TV shows Ryan Caulfield: Year One and Nash Bridges. In 2001, she played Isabelle Molina in the film Rush Hour 2. She next acted in the movies Boat Trip, Nightstalker, Chasing Papi, Basic, Larceny, and Underclassman, among others. She also starred as ADA Carmen Warrick in the short-lived series Kodak.
She later became further known for her role as Elena Delgado in the show Without a Trace. Simultaneously, she starred in the movies Yellow and The Game Plan. She later had a supporting role in the movie Act of Valor. Following this, she became known for her starring role of Carmen Luna in the ABC series Devious Maids, which she played from 2013 to 2016. Her latest movie role was in 2016's Mothers and Daughters. She is also set to star in the upcoming series Grand Hotel.
The 45-year-old actress stays fit by exercising and eating right. Following a clean and a well-rounded diet is important for her, not only to maintain a slender figure but to feel good inside and out. In order to do this, she basically avoids processed foods. Now that she's in her 40s, the actress finds herself more cautious of what she puts in her body. As much as she could, she focuses on eating healthy foods.
For this reason, she mostly has lean proteins, whole grains, and fruits and vegetables. She doesn't skip meals and incorporates veggies into all her food. For breakfast, she loves some eggs or oatmeal with fresh fruits. For lunch, it's usually chicken and salad. She has the same thing for dinner. For snacks, she loves almonds, yogurts, and fruits.