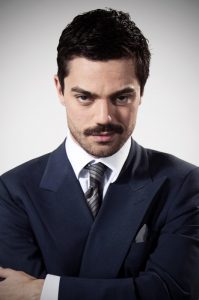 Actor Dominic Cooper got his start in 2001, making his cinematic debut in From Hell. At the same time, he also appeared in an episode of Band of Brothers. The rest of the 2000s saw him perform in the films The Gentleman Thief, Boudica and Starter for 10, the latter of which gained him attention. He was also noticed for his role in the film The History Boys. In 2008, he portrayed Charles Grey, 2nd Earl Grey in the period drama The Duchess. He also played Mr. Willoughby in the miniseries Sense and Sensibility.
He later starred in the movies Mamma Mia!, The Escapist, Brief Interviews with Hideous Men, and An Education. In 2011, he portrayed Howard Stark in Captain America: The First Avenger and Milton H. Greene in My Week with Marilyn. He later starred in Abraham Lincoln: Vampire Hunter, Dead Man Down, Need for Speed, and Reasonable Doubt. Following this, he portrayed Mehmed the Second in Dracula Untold. More recently, he starred in the films Warcraft, Stratton, The Escape, and Mamma Mia! Here We Go Again. He also reprised his role as Howard Stark in five episodes of the series Agent Carter. As of 2016, he plays the role of Jesse Custer in the AMC series The Preacher.
The actor worked with a trainer in order to help him get into shape for his role in the movie Warcraft. In general, Dominic doesn't only work out for his film projects, he also works out for his overall health and fitness. One of the things he did while training was Pilates. Because it's not only great for women, it's also great for men. After all, this all-time favorite of many celebrities is crucial for strengthening the core and improving flexibility.
Dominic's trainer said: "Every time we worked out together we did mat exercises, focusing on his abdominal muscles and often added some weights to the exercises. Men, as well as women, can benefit from mat Pilates, especially if they are involved in sports of any kind." The actor trained five times a week during this period and worked on improving his legs, back and shoulders by also using Unilateral training.