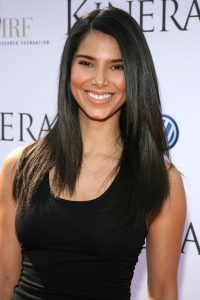 Puerto Rican beauty Roselyn Sánchez has since established her career on the small screen. During her career beginnings in the mid '90s, she had a notable role on the soap opera As the World Turns. Her first regular role was on Fame L.A.. In the 2000s, she gained wider recognition for her role as Elena Delgado on the TV series Without A Trace. During this period, she had also acted in the films Chasing Papi and The Game Plan. In the 2010s, she starred in the movies Act of Valor and Mothers and Daughters. She's also recently starred as Carmen Luna on the TV series Devious Maids, which lasted on television for four seasons.
The former Devious Maids star maintains her slender figure by living a healthy life. Even after having her first child back in 2012, the actress was able to regain her slender physique. When asked what her secret was to slimming down after gaining weight during her pregnancy, she said: "Breastfeeding. I haven't worked out. I guess it does [provide exercise] and it's a lot of work." She added: "Tuesday the doctor said I can finally go and work out," she added. "I'm excited to go back and be in the gym."
The actress is known for her fondness of working out. Through social media, she's able to allow her fans to have a glimpse of her active lifestyle. She always make it a point to visit the gym for a workout session. This results to her toned arms, stomach, and legs. Overall, she has a splendid body, which is amazing considered she's already in her 40s. The actress reveals that working out regularly helps her up her energy that allows her to achieve all her tasks each day. She also enjoys the mental benefits that exercising provides.