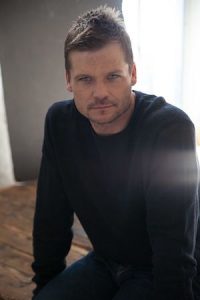 In 1996, Hollywood actor Bailey Chase first appeared in an episode of Hot Line. He landed more one-time roles after that. Later in 1998, he made his feature film debut in The Truth About Juliet. He then became known for his recurring role as Graham Miller in Buffy the Vampire Slayer, which he played from 1999 to 2000.
In the 2000s, he played Chris Hughes in several episodes of CBS soap opera As the World Turns. He went on join the main cast of the show Watch Over Me as Steve. Following this, he starred as Butch Ada in the TNT crime drama series Saving Grace. During this period, he also starred in the films Crossing Over and Dark Metropolis. Later in 2012, he became further recognized for his role as Branch Connally in the A&E series Longmire.
He next played David Lang in some episodes of Chicago P.D. Chase also starred in the movies The Boy Next Door and Sex, Death and Bowling. He had a small role in the superhero film Batman v Superman: Dawn of Justice. In 2017, he played Thomas Locke in the Fox series 24: Legacy. The actor then portrayed Cory Snyder in the film Walk Ride Rodeo. As of 2020, he plays the part of Owen Bennett in the crime drama S.W.A.T.
Bailey Chase keeps his body and overall health in top shape by being naturally active. He also works out as part of his routine. "My physicality is a big part of my essence. I'm an active guy in my personal life so playing these law-enforcement, alpha male characters isn't a big stretch, but when you take away that physicality is when the work gets really interesting," said the actor. "It becomes still and you do less. As for my workouts, I mix it up: boxing, pilates, spinning and hot yoga."