Early Career, Modeling and Acting
Rebecca Alie Romijn was born on November 6, 1972 in Berkeley, California to parents Elizabeth and Jaap Romijn. She studied music at the University of California, Santa Cruz. During this time, she became involved with fashion modeling and moved to Paris for more than two years.
In 1991, she began her modeling career and later gained recognition in the fashion industry. She has been featured in Sports Illustrated Swimsuit Issue and Victoria's Secret and has modeled for bebe, Miller Lite beer, and for Anna Molinari. She has also walked the runway for such clothing lines as Victoria's Secret and Giorgio Armani.
In 1997, she made her acting debut in an episode of the hit comedy series Friends. The following year, she made her big screen debut in the comedy film Dirty Work. From 1998 to 2000, she hosted the MTV show House of Style. In 1999, she appeared in an uncredited role in Austin Powers: The Spy Who Shagged Me.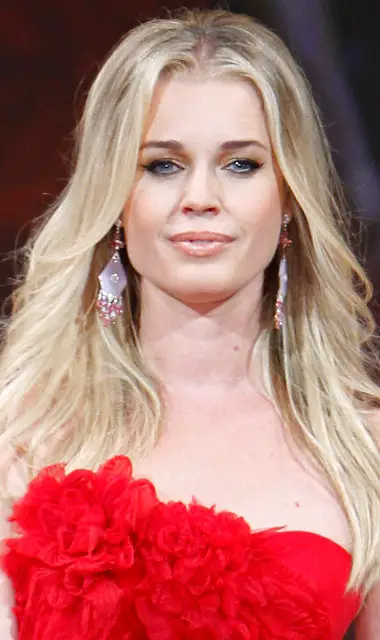 Later in 1999, she appeared in the TV movie Hefner: Unauthorized. She also played a recurring role in the sitcom Just Shoot Me! from 1999 to 2000. Her breakthrough came after being cast as Raven Darkholme/Mystique in the 2000 superhero film X-Men.
X-Men garnered positive reviews from critics and was also a box office success, grossing over $296 million on a $75 million budget. For her performance, she was awarded the Blockbuster Entertainment Award for Favorite Supporting Actress and won a Saturn Award for Best Supporting Actress.
She then began landing starring roles, starting with Brian De Palma's 2002 film Femme Fatale. Though it generally received mixed reviews, it was highly praised by prominent critics such as Roger Ebert and has since gained a cult following. However, the movie was a commercial flop, only earning over $16 million worldwide on a $35 million budget.
Later in 2002, she starred as Aurora in Rollerball, a remake of the 1975 film of the same name. The movie was widely panned by critics upon its release and was a box office bomb, with a worldwide gross of only over $25 million on a $70 million budget. Her acting was also criticized in the movie, earning her Razzie Award nomination for Worst Supporting Actress.
After starring in films that were commercial disappointments, she later enjoyed a box office success comeback with X2, the second installment in the X-Men film series. In the film, she reprises her role as Raven Darkholme/Mystique. X2 received widespread acclaim from critics and was a major box office hit, with a worldwide gross of over $407 million on a $110 million budget.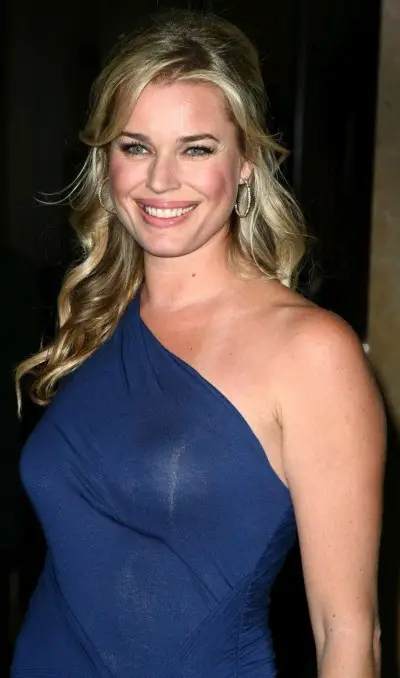 Subsequent Projects and Plastic Surgery
Her role in X2 earned her some nominations, including a Teen Choice Award for Choice Movie Liar, a Teen Choice Award for Choice Movie Actress – Drama/Action Adventure and an MTV Movie Award for Sexiest She-Villain. She next appeared in 2004's The Punisher as Joan. Reception for the film was mainly negative but was a moderate box office success, earning over $54 million on a $33 million budget.
In 2006, she starred in X-Men: The Last Stand, reprising her role. Reception for the third X-Men film was mixed although it was also a commercial hit, earning over $459 million worldwide on a $210 million budget. During the next few years, she starred in such films as Man About Town (2006), Lake City (2008), The Con Artist (2010), and Good Deeds (2012).
Romijn also gained recognition on television for some of her notable appearances such as her role as Alexis Meade in Ugly Betty (2006-2008), Roxanne Torcoletti in Eastwick (2009-2010), Jessie Nichols in NTSF:SD:SUV:: (2011-2012), and Private Investigator Michelle Maxwell in King & Maxwell (2013).
The X-Men star sparked rumors of plastic surgery after giving birth to twin daughters in December 2008. According to some reports, it is highly possible that Romijn underwent a "mommy make-over", which usually includes a tummy tuck to help her post-pregnancy belly become firm again, as well as a breast lift to bring back her breasts' original state that had been lost due to breastfeeding.
However, experts such as Dr. Jennifer Walden mentioned that it would be too soon for the actress to go under the knife as she had just given birth. She also stated that Romijn doesn't appear to have undergone any cosmetic procedures. Another plastic surgeon, Dr. Sherrell J. Aston, also believes that Romijn was able to return to her original, hot figure without relying to plastic surgery.