Early Life and Hollywood Fame
Elizabeth Jane Hurley was born on June 10, 1965 in Basingstoke, Hampshire, England to parents Angela Mary and Roy Leonard Hurley. Her father was a major in the British army while her mother was a teacher at Kempshott Junior School. She has an older sister, Kate, and a younger brother, Michael James.
As a young girl, she had aspired of becoming a dancer. She studied ballet and later took dance lessons at the London Studio Centre for a short period of time. She attended Harriet Costello School in Basingstoke. During her teens, she became involved with punk fashion, dyeing her hair pink and piercing her nose.
Her acting career began in 1987 when she appeared in the British anthology film Aria. The following year, she starred as Claire Clairmont in the Spanish movie Rowing with the Wind. During this period, she also landed guest spots in such television shows as Inspector Morse and Rumpole of the Bailey, as well as acted in the miniseries Christabel and Act of Will.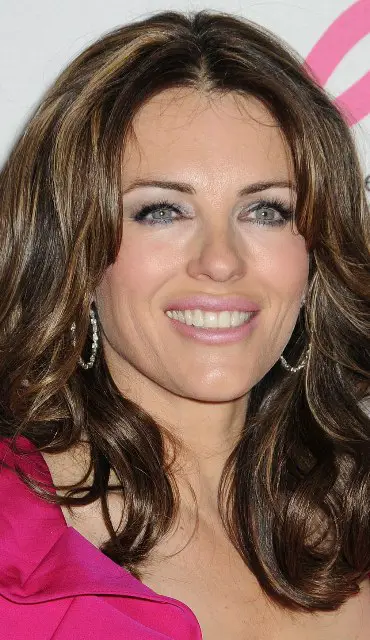 In the early 1990s, she appeared in various films, including Kill Cruise (1990), The Long Winter (1992), Passenger 57 (1992), and Beyond Bedlam (1994). In 1995, she was chosen as the spokesmodel for Estée Lauder despite not having any modeling experience. Also in the 1990s, she was widely known as Hugh Grant's girlfriend.
During the next few years, she appeared in numerous made-for-television films such as The Shamrock Conspiracy (1995), Harrison: Cry of the City (1996) and Samson and Delilah (1996). She next appeared alongside Ice Cube in 1997's Dangerous Ground. Reception for the film was generally negative and it also became a box office bomb, only grossing over $5 million on a $28 million budget.
Later in 1997, she gained mainstream fame after being cast as Vanessa Kensington in the action comedy film Austin Powers: International Man of Mystery. It is the first installment of the Austin Powers series. The movie was well-received by critics and it was also a commercial success, earning over $67 million on a $16.5 million budget. For her performance as Vanessa, she earned her first and only acting award, the ShoWest Supporting Actress of the Year.
During the late 1990s, she acted in such movies as Permanent Midnight (1998), My Favorite Martian (1999), and EDtv (1999). She then reprised her role as Vanessa Kensington in Austin Powers: The Spy Who Shagged Me. Despite its mixed reception, the movie was a huge box office hit, grossing over $312 million on a $33 million budget.
In 2000, she starred alongside Sean Penn, Sarah Polley, Josh Lucas and Catherine McCormack in Kathryn Bigelow's The Weight of Water. It was released at the Toronto International Film Festival to mixed reviews. She next co-starred with Brendan Fraser in the fantasy-comedy film Bedazzled, a remake of the 1967 movie of the same name. Bedazzled received mixed reviews from critics but it was financially successful, earning over $90 million on a $48 million budget.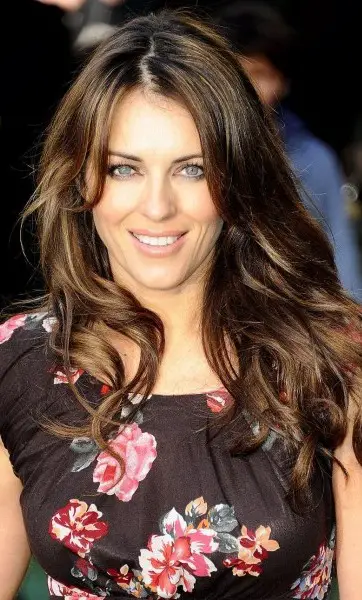 Recent Appearances and Plastic Surgery
Subsequent movies include Double Whammy (2001), Dawg (2002), Serving Sara (2003) and Method (2004). From 2011 to 2012, she became known on television for her recurring role as Diana Payne in Gossip Girl.
The 49-year-old actress may have denied rumors suggesting that she has had something done to enhance her appearance but these rumors are still persistent. One strong claim is that of breast augmentation. It has been noticed that Hurley's cup size has increased a great deal when compared to her previous breasts.
Checking her old photographs, it's quite apparent how her breasts were smaller even when wearing tiny dresses. In the present, however, Hurley's cleavage is too prominent that her dress looks like an obstacle rather than a full clothing. Nothing like this sight when she was younger.
In an interview, the actress said: "I'd be too scared to modify my face. Can you imagine if it was worse afterwards? Added to which, in Hollywood any surgical interventions always look so artificial that I can spot them a mile off. I just find it utterly pathetic to have an operation simply to try to make oneself look younger."
Despite this, experts still think she has had some sort of cosmetic help. Plastic surgeon Dr. Lucy Glancey said that it's highly possible that the British beauty has had a semi-permanent injection or Restylane, which is similar to collagen but lasts much longer, judging from her new, pouty lips. Hurley is also accused of having Botox injections as her wrinkles and fine lines seem to be too few for her age.