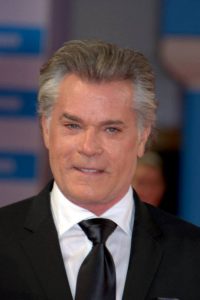 Hollywood actor Ray Liotta debuted in 1980 with the TV movie Hardhat and Legs. He next played a recurring role in the soap opera Another World. In 1983, he had his first movie role in The Lonely Lady. He later starred in the film Something Wild, getting him a Golden Globe nomination. He went on to portray "Shoeless" Joe Jackson in 1989's Field of Dreams. The following year, Liotta rose to greater fame for his role as Henry Hill in Martin Scorsese's Goodfellas.
He has since starred in the films Unlawful Entry, No Escape, Unforgettable, Turbulence, Cop Land, and Phoenix. He also portrayed Frank Sinatra in the TV movie The Rat Pack. In 2004, he guest-starred in ER, which won him a Primetime Emmy Award for Outstanding Guest Actor in a Drama Series. In the 2010s, the actor had performances in several movies, including Snowmen, Charlie St. Cloud, Killing Them Softly, The Iceman, and Sin City: A Dame to Kill For. He then played a recurring role in Texas Rising, as well as starred as Lieutenant Matt Wozniak in Shades of Blue. His most recent film role was in 2019's Marriage Story.
Even in his 60s, Ray Liotta continues to work out to take care of his health and fitness. In fact, his age only motivates him to exercise more. "I work out more. I work out five days a week," said the actor. "I have a trainer and we do a lot of massage and stretching. I don't lift a lot because of an old injury – instead we do circuits geared towards getting lean, always with jumping rope. We'll always start with three minutes of jumping rope."
He also shared how he needed to change his workout regimen so his routine is more apt for his age. "It's unbelievable what happens to you when you hit a certain age. Even if you've been consistent in training, issues will suddenly come up. I've had to stop running so much," said the actor.