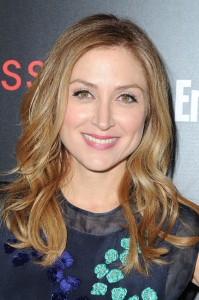 Serbian American actress Sasha Alexander began her journey in the acting industry when she was already in her 20s. Beginning with appearances in low-budget films, she soon gained minimal success on television after getting a main role in the short-lived series Wasteland in 1999, although was her next role as Gretchen in Dawson's Creek that first introduced her to mainstream audience in 2000. Since it was on the small screen that she found her success, she continued working on television shows and soon got her bigger break when cast as a main character in NCIS in 2003, which went on to become a highly popular show worldwide. Her character, however, was killed off during the end of Season 2, to the fans shock and dismay. After this, she worked more productively on the big screen with roles in Mission: Impossible III, Yes Man, and He's Just Not That Into You. She returned to television in 2010 when she began playing one of the lead roles in Rizzoli & Isles. She also has a recurring character on Shameless.
Standing at 5'7, the 42-year-old actress is an epitome of class and youthful radiance. Looking pretty fabulous in her 40s, Sasha was able to manage and maintain her sexy figure through healthy eating. In an interview, she said she changed her diet because of some digestive issues that made her go to a gluten-free diet. This marked the beginning of her feeling way better than before. Basically, she stays away from anything that is flour-based. The craft service on the show she's working on may have lots of tempting foods, but she manages to maintain her healthy diet by eating veggies most of the time.
For her, eating healthy and staying away from foods that she knows are bad for her is just a habit. Once the habit is there, it won't be hard to avoid unhealthy snacks. Besides, there are still many delicious foods that have healthy alternatives. It also helps that she prepares her food by herself and that she plans what to have for a day. This way, she can avoid eating unnecessary food items. In addition, Sasha drinks lots of water as her way of cleansing her body.