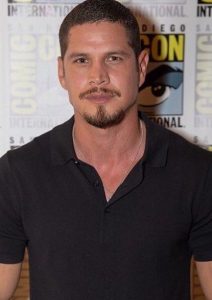 Hollywood actor J. D. Pardo debuted as Nick in 2 episodes of Titans back in 2001. He next starred in the television movie Hope Ranch. His first recurring role on TV was as Pvt. Carlos Perez / Matt Perez in American Dreams. He also starred as Jose Marquez in the short-lived series Clubhouse. In 2004, Pardo made his big screen debut in the film A Cinderella Story.
The rest of the 2000s saw him performing in the movies Havoc, Supercross, and The Burning Plain. He went on to appear in an episode of the shows Veronica Mars and Standoff. At the same time, he made notable guest appearances in The O.C. and Hidden Palms. He also starred in the miniseries Drive, playing the role of Sean Salazar.
In the 2010s, he guest-starred in 90210, Human Target, and CSI: NY before gaining recognition for his role as "Nate Walker" / Jason Neville in the NBC series Revolution. After this, he played Oscar Ramirez in several episodes of Stalker. In 2015, he starred as Raul Garcia in the short-lived series The Messengers, as well as starred in the series East Los High. Pardo gained wider recognition after landing the role of Ezekiel "EZ" Reyes in the Sons of Anarchy spin-off Mayans M.C. Other film performances were in The Twilight Saga: Breaking Dawn – Part 2 and Snitch.
For his role in Mayans M.C., J. D. Pardo ups his workout routine to efficiently prepare for his character. A major part of his physical training is weights. "I've learned to place my energy on the areas where it's needed. I have naturally broad shoulders, a tiny waist, and slim legs. So I focus on compound movements and heavy weights," said the actor. "Squats
 and deadlifts really changed my body. Those are insane for your body and your mentality. To build anything you have to have a strong foundation."