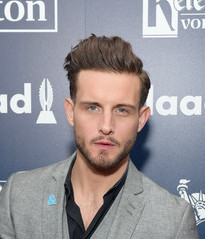 After a series of auditions for acting roles, actor Nico Tortorella landed the role of Cole Shepherd in The CW's The Beautiful Life: TBL. This marked their first work on television, which aired in 2009. That same year, they appeared as Razor, a recurring character in the ABC Family's Make It or Break It. Following this, the actor appeared in a couple of movies, including Twelve, Scream 4, and Trespass.
Later in 2013, they starred in the film Odd Thomas. They simultaneously starred as Jacob Wells in The Following and joined the cast of the show Eye Candy but the pilot never aired. They then starred in the feature film Hunter&Game. Their breakthrough role was as Josh in the comedy-drama series Younger, a role they have been playing since 2015. They have worked on other TV projects while part of Younger's regular cast.
For instance, they portrayed Lyle Menendez in the TV film Menendez: Blood Brothers. They've also ventured into hosting with How Far Is Tattoo Far?, as well as appeared in some reality shows, including Lindsay Lohan's Beach Club, RuPaul's Secret Celebrity Drag Race, and Legendary. In 2019, they starred in the independent film Fluidity. Just this year, they starred as Felix Carlucci in The Walking Dead: World Beyond.
Nico Tortorella credits having an insanely ripped body to their healthy diet and workout routine. While they got candid about doing all kinds of extreme dieting and fitness regimen when they were younger because they struggled with body dysmorphia, they have since striven to find balance and moderation in their life.
Before, they would work out a lot, diet too hard, and even take weight loss supplements. It's all different for them now as they continue to work on being healthier. "Over the past 6 months I have worked out less, ate more, wrote a book and have tried to love myself more and more every day; body, mind, and spirit," said the actor.